Source:  Movieguide® and www.ebizmba.com, January 2014.
Conservatives may dominate talk radio, but the statistics on the Top 10 Political Websites show a more mixed result, with the radical leftist site The Huffington Post dominating the market share of online traffic with a commanding 54 million unique visitors per month.
Following The Huffington Post is the Drudge Report with 23 million unique visitors, Glenn Beck's The Blaze with 21.1 million, The Politico with 10 million, NewsMax with 9 million, the Christian Science Monitor with 8 million, the Washington Times with 7.9 million, and WorldNetDaily, the conservative website, with 7.35 million unique visitors.
| | |
| --- | --- |
| POLITICAL WEBSITE | UNIQUE MONTHLY VISITORS |
| The Huffington Post | 85.00 million |
| Drudge Report | 23.00 million |
| The Blaze | 21.10 million |
| The Politico | 10.00 million |
| NewsMax | 9.00 million |
| Christian Science Monitor | 8.00 million |
| Washington Times | 7.90 million |
| World Net Daily | 7.35 million |
| Salon | 7.00 million |
| InfoWars | 6.00 million |
| The Daily Caller | 6.50 million |
| Daily Kos | 5.50 million |
| Townhall | 4.00 million |
| The Hill | 3.70 million |
| ThinkProgress | 3.60 million |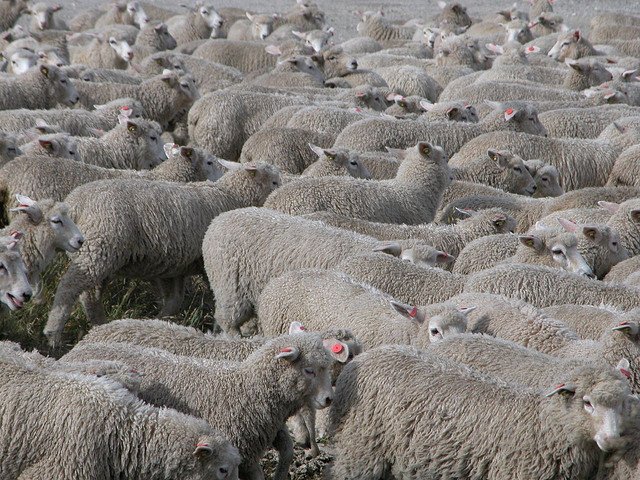 Dependence on government is at an all-time high in the United States, according to statistics from various sources.
The percentage of Americans on food stamps is approaching 15%, or 47.3 million people. Also, half of Americans, 47% or 148 million people, depend at least partly on government handouts for their living expenses, which is paid for by the other half of Americans who pay income taxes (more than 49% of Americans don't pay any income taxes, compared to 34.1% in 2000, 12% in 1970, and 23.7% in 1962).
At the federal level, in fact, there are 12 programs providing food aid, 10 housing assistance programs, 10 programs funding social services, nine educational assistance programs, eight programs providing cash assistance, eight vocational training programs, seven medical assistance programs, and three energy and utility assistance programs.
More than 70% of federal spending goes to cover dependence programs.
Furthermore, Medicaid costs increased nearly 8.8% to $273 billion annually from 2009 to 2010 alone, according to the Office of Management and Budget.
Finally, as of 2010, 91 million Americans were government employees or participants in aid programs.
"Last year, 41% of all babies born in the U.S. (including 53% of babies born to women under 30) were illegitimate, growing up without their own fathers," writes Phyllis Schlafly, president and founder of Eagle Forum.
"The problem of marriage absence is now costing the taxpayers even more than national defense," she added. "Politicians who say we can ignore social issues, or avoid talking about them, are really saying that they have no plan to cut federal spending and the growing national debt.
"Welfare spending is a failure; it doesn't advance us toward any constructive goal, such as helping recipients to get on their feet economically. It merely increases dependence on government handouts and increases votes for big-spending politicians."
- Sources:  The Heritage Foundation and Eagle Forum, March 2012.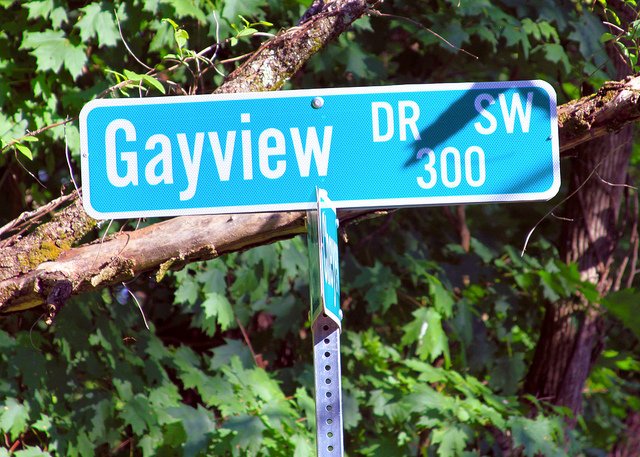 A study has found that children of same-sex couples are more likely to be raped, consider suicide, suffer mental problems, engage in premarital sex, and be unemployed, according to a University of Texas study of 3,000 young adult children of homosexual parents, published by the journal Social Science Research.
The New Family Structures Study found that 5% of those with married heterosexual parents had considered suicide compared to 12% of adult children with lesbian parents and 24% with homosexual fathers.
Also, just 8% of those with married parents had ever been forced to have sexual relations against their will, compared to 31% with lesbian mothers and 25% of homosexual fathers.
In addition, the study found that only 8% of young adult children with married heterosexual parents were in therapy compared to 19% of children with lesbian or male homosexual parents. Three times as many young adults of lesbian parents than married heterosexual parents were currently living together, 24% compared to 9%.
Finally, young adult children of lesbian parents were four times more likely to be on welfare and three and one-half times more likely to be unemployed.
- Source:  Mike McManus, Marriage Savers, 06/13/12.
By Dr. Tom Snyder, Editor
As President Obama gives yet another speech defending his tyrannical takeover of America's healthcare system, news reports now say that "income inequality" will be a big part of his and his party's campaign for the 2014 Congressional elections.
President Obama and Democrat leaders are bringing out the same tired old mantra about an alleged income gap between the Top 1% and the Bottom 20% in society.
Obama and his party's leaders get all this liberal, crypto-commie claptrap from leftist extremists like Robert Reich, President Clinton's former Secretary of Labor.
Movieguide® (www.movieguide.org) recently reviewed a documentary (INEQUALITY FOR ALL) produced by Reich and his friends at the Weinstein Company, who are huge supporters of the Democrat Party, including huge supporters of Mr. Obama.
INEQUALITY FOR ALL is a one-sided, simplistic documentary featuring Reich. The movie basically offers Reich's Neo-Marxist, socialist attack on the free market and conservative solutions to economic downturns and the current economic malaise. It offers none of the counter arguments and facts against Reich's position, so it's not a real "documentary." Instead, it's really just deceitful propaganda. Other than higher taxes, stronger labor unions, more money for education programs that haven't worked, and more welfare, the movie points to a website for ways to support and enact these general solutions. The website also wants to raise the minimum wage to $15 an hour(!!!), which will just raise prices and increase unemployment.
Reich's mantra throughout INEQUALITY FOR ALL is to stand up for those he feels are being "economically bullied" in the U.S. economy, the poor, the middle class, and workers. He purports that a strong middle class keeps an economy stable, which is true enough. But he wonders why, then, does there seem to be a growing disparity between the average worker's income and that of the Top 1%? Reich also points to a statistic showing that the average money income level adjusted for inflation has remained flat since the late 1970s while that of the Top 1% has skyrocketed.
During INEQUALITY FOR ALL, Reich asks three questions: 1) What is happening with the distribution of wealth in America? 2) Why? 3) Is it important? As he begins to answer these questions, various people are interviewed who are either in the middle class, unemployed, or in the Top 1% of the wealthiest people in America. He claims that many middle class families are struggling – even those in two-income households. Over the years, he claims, the middle class has tried to cope with this income stagnation by 1) women going to work; 2) men and women working more than one job and/or longer hours; and, 3) borrowing more, going into higher debt, and taking equity out of their homes.
The production quality in INEQUALITY FOR ALL is good. However, the filmmakers don't interview even one expert who disagrees with Reich and can support their position with logical arguments and other facts. Two of the best in that arena, of course, are two top black economists, Thomas Sowell, author of ECONOMIC FACTS AND FALLACIES (Basic Books, 2011) and BASIC ECONOMICS (Basic Books, 2010), and Walter E. Williams, author of MORE LIBERTY MEANS LESS GOVERNMENT (Hoover Institution Press, 1999) and RACE AND ECONOMICS (Hoover Institution Press, 2011).
Sowell points out in ECONOMIC FACTS AND FALLACIES that people who make up the Top 1% changes from year to year as people move in and out of that bracket. The same thing goes for the Lowest 20% that Reich mentions, Sowell notes. For example, he says, between 1996 and 2005, more than half of the people in the bottom 20% had left the Bottom 20% (page 140). Sowell also points out that, while money income adjusted for inflation rose only 6% from 1969 to 1996, the average real income per person rose by 51%? How can this be, he asks? Because the average number of people per household has declined over the years! In fact, higher real incomes allow people to live on their own, away from relatives. There also has been, of course, a decline in the birth rate. Americans are simply having fewer children. Sowell adds that all of these income statistics leave out the amount of money, subsidies, loans, etc., people receive from their state government and from the federal government. They also tend to leave out health insurance and retirement benefits people receive. Finally, Sowell notes that, if you set aside executive salaries in the financial sector, which tend to be among the highest because they're based on stock performance, executive salaries aren't as high as Democrats like Barack Obama and Robert Reich say. He also notes that none of these politicians, or their radical liberal friends in Hollywood and in professional sports complain about high salaries for Hollywood stars and studio/network executives or football, baseball, and basketball superstars (see Chapter 5 of Sowell's book, on the myth of income inequality, including high executive salaries).
In an article published in the Deseret News on Nov. 9, 2011, "Raising corporate taxes ends up hurting the workers most of all," economist Walter Williams specifically addresses Robert Reich's opposition to reducing America's high corporate tax rate, which is giving an unfair advantage to our competitors in other countries with lower corporate tax rates. Williams rightly notes that high corporate tax rates are not only passed along to consumers. They are also passed along to shareholders in the form of lower dividends, and many of these shareholders are actually retired people over age 65. Higher corporate taxes also depress worker wages, Williams notes, adding, "A number of economic studies, including that of the Congressional Budget Office, show that workers bear anywhere from 45 to 75 percent of the corporate tax burden." You can read Williams' argument against Robert Reich's defense of high taxes on the rich, including capital gains taxes and corporate taxes, at www.deseretnews.com/article/700196001/Raising-corporate-taxes-ends-up-hurting-the-workers-most-of-all.html?pg=all. See also "Robert Reich's War on Global Capital" by Jon N. Hall at American Thinker at www.americanthinker.com/2013/06/robert_reichs_war_on_global_capital.html.
One-sided, deceitful leftist documentaries like INEQUALITY FOR ALL and leftist liars like Robert Reich are extremely dangerous. They mislead many, many people. The social policies of socialist lefties like Reich have created poverty and destroyed societies, even to the point of mass murder. Contrary to what Reich says, tax cuts have been a great benefit to millions of Americans, in the 1920s, the 1960s, the 1980s, the 1990s, and the first decade of the 21st century. They actually created more jobs, higher salaries, better benefits, and much prosperity.
If you don't believe me, look at the unemployment figures following the 1990s tax cuts pushed through by Republican Newt Gingrich and the tax cuts under President George W. Bush in the previous decade. Unemployment went to 4.4% in 1998 and even 3.8% in April 2000. Under Bush and the Republican Congress after 9/11, unemployment went down to 4.4% in December 2006 before the Democrats took over Congress with the super-majority that passed Obamacare (http://portalseven.com/employment/unemployment_rate.jsp?fromYear=1980&toYear=2013). In the wake of Obamacare, unemployment has wavered between the current 6.7% to 10% in October 2009. Furthermore, despite the decreasing unemoployment rate, the Guardian newspaper in England reported on Jan. 10 (http://www.theguardian.com/business/2014/jan/10/us-economy-adds-74000-jobs-december) that the number of Americans looking for work is at its lowest level since the 1970s. You do the math!
Also, regarding education, the federal government has spent billions more on education in the last 10 years, but test scores have remained flat (see www.huffingtonpost.com/2013/12/03/us-test-scores_n_4374075.html). In fact, as author and professional pundit Dennis Prager recently noted, if you get a high school diploma, get a job, get married, have children, and go regularly to church or synagogue, your chances of leaving the Bottom 20% and becoming part of the middle class skyrockets enormously. I would add that hard work helps too. As Proverbs 10:4 says, "Lazy hands make a man poor, but diligent hands bring wealth." Or, consider Proverbs 14:23, which says, "All hard work brings a profit, but mere talk leads only to poverty." And, education is useless if it's not accompanied by God's wisdom and a heart that's Born Again.
Thus, it's not the free market that causes poverty, much less some kind of alleged "income inequality." No. The free market actually creates jobs, creates prosperity, and helps people get out of poverty. It also created the American economic engine that won two world wars and ended the Soviet Union's socialist oppression of Eastern Europe. It also created such economic powerhouses as Japan, South Korea, Taiwan, Hong Kong, and Singapore.
In contrast to all that, President Roosevelt's socialist government programs extended the Great Depression in the 1930s and President Johnson's Great Society in the 1960s halted the decline of America's poverty rate. And, President Obama's spending increases and convoluted healthcare law have extended the current economic malaise.
As Dennis Prager pointed out, it's not the free market that creates poverty, halts prosperity, or stops people from leaving the Bottom 20%. It's bad values!
Parents need to know what kind of people teach their children and teenagers in the public schools and at college. Sadly, Robert Reich now teaches at the University of California at Berkley. Even more sadly, Barack Obama is going to be president until January 2017.
Of course, parents also need to be aware of what movies their children watch, whether in the classroom, at the movie theater, or on home video. Only Movieguide® (www.movieguide.org) has the kind of information on which parents and their children can rely.
The mass media creates the culture that shapes and controls society. So, please join Movieguide®'s crusade to change the entertainment industry, fight bad movies like INEQUALITY FOR ALL with good movies, and transform the culture with the Gospel of Jesus Christ, including its defense of private property mixed with private charity, hard work, personal responsibility, and family values.
Can Pictures of Aborted Children Help End Abortion?
By Ben Johnson, Contributing Writer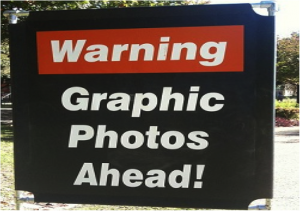 Not really, but we'll talk about them.
Abortionists perpetrate unspeakable crimes against unborn children, but some believe it is those who display pictures of their handiwork who are the real extremists. At times, even those in the pro-life movement have accused those who use "graphic images" of "extremism." <http://www.nytimes.com/2013/11/21/us/anti-abortion-forces-second-guess-tactics-after-ballot-defeat-in-albuquerque.html?ref=todayspaper&amp> Do such images help or hurt the cause?
I confess, I have struggled with the role such images play in the pro-life movement. Despite the deep emotional impact such images had on me the first time I saw them as a young man, the other side characterized them as violence pornography <http://www.unmaskingchoice.ca/faq/aren%E2%80%99t-graphic-abortion-images-pornography-isnt-considered-obscenity>, and I feared widespread use might scare children or desensitize viewers to the horror of abortion.[1]
But none of this gets at the heart of the question:  Is this tactic effective?
Since scientific polling data are hard to come by – a fact that should be changed – we can ask ourselves what history tells us about the usefulness of "graphic images." Heartbreaking images of dead children compelled two national figures to speak out on the issue – and, at least once, directly led the president of the United States to change international policy.
One of those figures was Martin Luther King, Jr. <http://therightswriter.com/2009/10/mlk-was-no-conservative/> . According <http://books.google.com/books?id=HecWJnClV3wC&amp;dq=Martin+luther+king+vietnam+1965]&amp;printsec=frontcover&amp;source=in&amp;hl=en&amp;ei=L7zWSoWiLZKMMuCOgN0I&amp;sa=X&amp;oi=book_result&amp;ct=result&amp;resnum=14&amp;ved=0CCsQ6AEwDQ#v=onepage&amp;q=r>  to numerous <http://books.google.com/books?id=Q_71R9mdYTgC&amp;lpg=PA179&amp;dq=#v=onepage&amp;q=> biographers <http://books.google.com/books?id=FnFT9JpG8VsC&amp;pg=PA258&amp;dq=martin+luther+king+vietnam+1965&amp;client=firefox-a#v=snippet&amp;q=ramparts&amp;f=false>, King decided to more stridently oppose the war in Vietnam after seeing a photo essay <http://books.google.com/books?id=gM2WRhLGPyIC&amp;pg=PA72&amp;dq=martin+luther+king+vietnam+ramparts&amp;client=firefox-a#v=onepage&amp;q=martin luther king vietnam ramparts&amp;f=false> of Vietnamese children bombed by napalm. It was entitled "The Children of Vietnam" <http://nla.gov.au/nla.cat-vn2540986> and published in the January 1967 issue of Ramparts, the New Left periodical edited by Robert Scheer <http://www.truthdig.com/staff/robert_scheer> and, later, my old co-author (and neoconservative) David Horowitz.[2]
King read the issue while dining in the Miami airport. King's aide, Bernard Lee, wrote:
When he came to Ramparts magazine he stopped. He froze as he looked at the pictures from Vietnam. He saw a picture of a Vietnamese mother holding baby, a baby killed by our military. Then Martin just pushed the plate of food away from him. I looked up and said, "Doesn't it taste any good?" and he answered, "Nothing will ever taste any good for me until I do everything I can to end that war.". . . That's when the decision was made. Martin had known about the war before then, of course, and had spoken out against it. But it was then that he decided to commit himself to oppose it.[3]
MLK later told <http://books.google.com/books?id=5jf6K9MMcSUC&amp;pg=PP7&amp;dq=ramparts+magazine+editors&amp;hl=en&amp;sa=X&amp;ei=ul6BUojcB5H54AO-qIGYCA&amp;ved=0CD4Q6AEwAw#v=snippet&amp;q=&quot;children of vietnam&quot;&amp;f=false> a meeting of the Southern Christian Leadership Conference in 1967, "I picked up an article entitled 'The Children of Vietnam,' and I read it, and after reading that article I said to myself, 'Never again will I be silent on an issue that is destroying the soul of our nation and destroying thousands and thousands of little children in Vietnam.'"
King did not live to see the end of the Vietnam War but his opposition, couched in moral terms, was influential.
Others whose consciences were pricked by images of suffering were able to have a direct outcome on policy.
Fifteen years later Ronald Reagan's deputy chief of staff, Michael Deaver, attended a series of National Security Council meetings about the Lebanese civil war. In an effort to drive the PLO out of Lebanon, Israel lay siege to Beirut, and the bombing took a heavy civilian toll on women and children.
"For the past week, I had seen pictures of the bodies piling up in Lebanon, and now my mind couldn't escape those images of the carnage," Deaver wrote in his memoir.
He confronted President Reagan in the Oval Office, threatening to resign if the Gipper didn't take action to stop the killing. "I can't be part of this anymore – the bombings, the killing of children," Deaver told <http://books.google.com/books?id=d9DOoB33ENsC&amp;printsec=frontcover&amp;dq=michael+deaver+drummer+reagan&amp;hl=en&amp;sa=X&amp;ei=-7ZgUtC3I6614AOGt4D4Ag&amp;ved=0CC0Q6AEwAA#v=onepage&amp;q=beirut OR lebanon&amp;f=false>  the president. "You're the one person who can stop it," he said. "All you have to do is tell [Israeli Prime Minister Menachem] Begin you want it stopped."[4]
Reagan immediately telephoned Begin in Tel Aviv.
"Menachem, this is a Holocaust," Reagan said. Begin objected and cajoled, but Reagan insisted that the bombings stop. Ultimately, Begin ordered Defense Minister (and future prime minister) Ariel Sharon to end the attacks <http://books.google.com/books?id=C1kvsToagGEC&amp;pg=PA124&amp;dq=#v=onepage&amp;q=> – and then reduced Sharon's authority in the cabinet <http://books.google.com/books?id=K0LJu7wr1IEC&amp;pg=PA4&amp;dq=#v=onepage&amp;q=> for having ordered them.
Showing the victims of injustice shows its full brutality and inspires public backlash, while tyrants conceal grave crimes. The American people have a deep-seated revulsion of the Nazi Holocaust in part because its atrocities have been exposed in textbooks and covered by an increasing number of heart-tugging films every decade.
But Hollywood – where Fidel Castro, Che Guevara, and Hugo Chavez are considered modern-day heroes – has produced not one big budget film on the Holodomor <http://www.euronews.com/2013/11/22/ukraine-s-enduring-holodomor-horror-when-millions-starved-in-the-1930s/>, the Soviet campaign of genocide and forced starvation carried out against Ukraine's Orthodox Christians. It claimed the lives of 7 to 10 million <http://www.cbc.ca/news/canada/saskatchewan/holodomor-statue-unveiled-for-saskatchewan-legislature-1.2427280>. The same is true of Mao's Great Leap Forward and Cultural Revolution (Mao claimed 45-60 million victims <http://www.dailymail.co.uk/news/article-2017839/Madman-starved-60-million-death-Devastating-book-reveals-Maos-megalomania-turned-China-madhouse.html> ) and the Spanish Red Terror (perhaps 50,000 in one summer, including 6,832 Catholic clergy and religious <http://www.jstor.org/discover/10.2307/261121?uid=3739864&amp;uid=2&amp;uid=4&amp;uid=3739256&amp;sid=21102929605347>). Only one film has been produced about the Khmer Rouge's attempt to return Cambodia to the Year Zero (at the cost of 1.7 million deaths <http://therightswriter.com/2010/11/anti-american-globalists-defend-u-s-at-the-un/>, nearly one-quarter of the population), THE KILLING FIELDS.[5] The Armenian genocide <http://therightswriter.com/2011/04/will-obama-betray-armenian-christians-on-easter-sunday/>, in which Muslims killed 75 percent of the nation's Christians, has been the subject of one film, ARARAT.
Hollywood studios and America's academic institutions may as well be run by historical revisionists who believe these atrocities never occurred. Thanks to their silence, the average American hardly knows these events transpired.
Concealing the suffering of these victims consigns their plight – and the evil of its perpetrators – to the memory hole. The same holds true for abortion victims.
Yes, viewing these images can be hard, both on the passerby and the committed activist. This, too, is true of other graphic images. "King wasn't the only one moved by [Ramparts' "Children of Vietnam"] piece," one chronicler of the Sixties wrote <http://books.google.com/books?id=5jf6K9MMcSUC&amp;pg=PP7&amp;dq=ramparts+magazine+editors&amp;hl=en&amp;sa=X&amp;ei=ul6BUojcB5H54AO-qIGYCA&amp;ved=0CD4Q6AEwAw#v=snippet&amp;q=&quot;children of vietnam&quot;&amp;f=false>. "Many staff members were in tears while working on the spread, and it gave art director Dugald Stermer nightmares. He later said it was 'just about the nastiest job I've ever had.'"
Pro-life activists may need to limit their exposure to such images. No less a pro-life leader than Randy Alcorn has written <http://oregonfaithreport.com/2013/11/are-graphic-anti-abortion-ads-appropriate/>, "To be honest, I sometimes look away now, because I don't need any more convincing. I know for sure that this is the killing of the unborn."
"But even as I say that, it's healthy for me sometimes to look because it is good to be disturbed again," he added.
In truth, abortion images have the power to profoundly disturb their viewers for the same reason other graphic images do: They are supposed to. The mistreatment of another living human being should scream at our sense of humanity until we are spurred to stop it.
Are such images effective? Until a more conclusive report is available, I'll say yes.
Why? Because everyone has a conscience, and everyone has influence.
Some, like King, can shape how the masses think about a topic while others, like Deaver, can spur the most powerful man in the world to end the wanton killing of children. If only Valerie Jarrett <http://therightswriter.com/2009/09/valerie-jarrett-the-next-van-jones/> were shocked by the Douglas Karpen photos.[6] If only Obama were committed to protecting babies – even babies born alive – instead of bragging that he is (and I quote) "really good at killing people." <http://www.jillstanek.com/2013/11/obama-im-really-good-at-killing-people/>
Apparently Kermit Gosnell's actions, or the thought of a child struggling for life on the table after a botched abortion resulted in a live birth, cannot move our current president. But they can and have moved an unknown number of Americans to demand greater protections for the unborn. They demanded individuals use their influence to attain what their conscience tells them is right: that all unborn children are human beings endowed by their Creator with the right to life, liberty, and the pursuit of happiness.
When conscience sets influence to work on behalf of righteousness, justice prevails.
ENDNOTES:
1. Monica Migliorino Miller has written a well thought out apologia for the use of such images in the September issue of New Oxford Review, which I would commend to anyone.
2. The piece, written by William Pepper, grossly overstated the number of Vietnamese child casualties <http://books.google.com/books?id=gM2WRhLGPyIC&amp;pg=PA72&amp;dq=martin+luther+king+vietnam+ramparts&amp;client=firefox-a#v=onepage&amp>. It claimed U.S. soldiers had wounded or killed one million Vietnamese children by that time. Most experts place the number at perhaps half that much.
3. Recorded in David Garrow, Bearing the Cross: Martin Luther King, Jr. and the Southern Christian Leadership Council (New York: Harper Collins, 1985), 543.
4. Deaver, A Different Drummer, pp. 101-2.
5. Two if you count two brief scenes sandwiched between repulsive, self-indulgent monologues in Spalding Gray's Swimming to Cambodia.
6. Despite decades of viewing abortion victim photos, and having a pretty rugged constitution, the pictures of Doug Karpen's victims forced me to stop and weep.
Editor's Note:  This article is republished from The Right's Writer, http://therightswriter.com. The Right's Writer is an online archive of articles by Ben Johnson, conservative journalist, editorial writer, media guest, and frequent Media Matters target. Ben is U.S. Bureau Chief of LifeSiteNews LifeSiteNews.com and guest host of Nthing But Truth with Crane Durham on AFR Talk. His writings have appeared in The (UK) Guardian, Human Events, and have been cited by CBS News, "The Rush Limbaugh Program," Sean Hannity, Michelle Malkin, and many others. His insight and quick turn-of-phrase have landed him regular appearances on The Michael Savage Show, The G. Gordon Liddy Show, The Michael Reagan Show, The Alan Colmes Show, and a host of programs across the nation.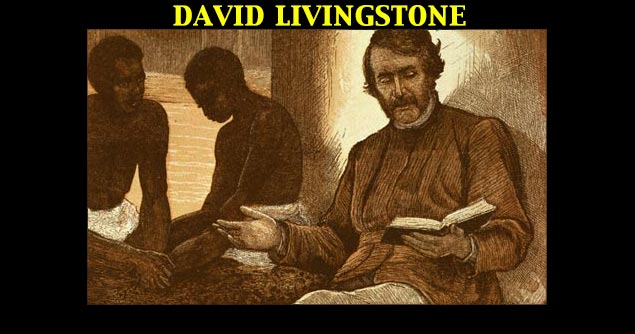 An Example of Excellence
Dr. David Livingstone is an example of excellence. His life, legacy and literature continue to speak to us today. The challenge of David Livingstone is most relevant to our times.
If Dr. David Livingstone was here today, what would he say to us?
We do not need to guess. We have his writings and published statements available. We can know exactly what David Livingstone would say to us today. It is what he said to the people of his generation:
"The Salvation of men ought to be the chief desire and aim of every Christian!"
"All men have the right to hear God's Word. No nation ought to hoard the Gospel like a miser!"
"Can the love of Christ not carry the missionary where the slave trade carries the trader?"
"If you have men who will come only if they know there is a good road, I don't want them. I want men who will come even if there is no road at all!"
"We must be uncommon Christians, i.e. imminently holy and devoted servants of the Most High. Let us seek that selfishness be extirpated, pride banished, unbelief driven from the mind. Every idol dethroned and everything hostile to holiness and opposed to the Divine will crucified; that holiness to the Lord may be engraved on the heart and evermore characterise our whole conduct."
"We have still a debt of gratitude to Jesus… and there is no greater privilege on earth, than after having our own chains broken off, to go forth and proclaim liberty to the captives, the opening of prison to them that are bound."
A Vision of Victory
Dr. David Livingstone was inspired by an optimistic view of the future. Like most of the missionaries of the 19th century, Livingstone held to the Eschatology of victory:
"Discoveries and inventions are culminative… filling the earth with the glory of the Lord. All nations will sing His glory and bow before Him… our work and its fruit are culminative. We work towards a new state of things. Future missionaries will be rewarded by conversions for every sermon. We are their pioneers and helpers… let them not forget the watchmen of the night, who worked when all was gloom and no evidence of success in the way of conversions cheers our path. They will doubtless have more light than we. But we serve our Master earnestly, and proclaim the same Gospel as they will do."
"A quiet audience today. The seed is being sown, the least of all seeds now, but it will grow into a mighty tree. It is as if it were a small stone cut out of a mountain, but it will fill the whole earth." Daniel 2:34-45
"We work for a glorious future which we are not destined to see, the Golden Age which has not yet been, but will yet be. We are only morning stars shining in the dark, but the glorious morn will break – the good time coming yet."
An Understanding of History
"The dominion has been given by the power of commerce and population unto the people of the saints of the Most High. This is an everlasting Kingdom, a little stone cut out of the mountain, without hands, which will cover the whole earth. For this time we work."
"By different agencies, the Great Ruler is bringing all things into a focus. Jesus is gathering all things to Himself and He is daily becoming more and more the centre of the world's hopes and of the world's fears."
A Harvest of Souls
Today there are over 500 million people in Africa who claim to be Christians. This includes: 150 million Protestants, 50 million Anglicans, `140 million Charismatics, 60 million Pentecostals and 100 million Independents. David Livingstone ploughed in stony ground and sowed the Gospel seed that has produced this great harvest.
"All the ends of the world shall remember and turn to the Lord, and all the families of the nations shall worship before You. For the Kingdom is the Lord's and He rules over the nations." Psalm 22:27-28
David Livingstone Changed my Life!
The life and legacy of David Livingstone changed my life. As a new Christian, I imbibed many of the pre-suppositions and tendencies of churches in the 1970s. I read The Late Great Planet Earth and There's a New World Coming, Satan is Alive and Well on Planet Earth and other date-setting, end-times, rapture fever publications. I was Saved. I love the Lord. I was enthusiastically involved in Evangelism. But my understanding of Biblical doctrine was actually quite shallow.
End Times Obsession
I imbibed the prevailing prejudice against Calvinism and was convinced that we were living in the last days. Therefore I could not at that time consider marriage, or children. There was not enough time! I could not allow myself to be distracted by such worldly matters as family and raising children. I needed to devote the last few days on earth to snatching souls from the fire. The rapture was coming, surely before the end of that year! I was completely closed to the idea of Theological training. What is the point? The Lord will have come before I can finish my studies! Better to stay in the field winning souls in these last few days remaining.
The Puritan Hope
Then I read The Puritan Hope – Revival and the Interpretation of Prophecy, by Iain Murray, published by Banner of Truth. This book informed me that all of the pioneer missionaries of the 19th century missionary movement were Calvinist and post-millennial! I had no idea what post-millennialism was, but when I read that the Father of Modern Missions, William Carey, and the best friend Africa ever had, the great missionary pioneer Dr. David Livingstone, were both Reformed and post-millennial, I determined to read up more on these matters.
Sanitised and Censored
Earlier I had read a thin, modern biography on David Livingstone. It did not seem too extraordinary, because, like many modern books, it had been sanitised. All controversial, or politically incorrect, details had been omitted. The modern censored version of Livingstone's life did not mention the ravages of the Islamic slave trade, which David Livingstone confronted, documented and fought against. It left out his Calvinist convictions and post-millennial eschatology of victory. The modern biographies left out the fact that David Livingstone carried a six-barrelled revolver and a double-barrelled rifle. His violent confrontations with Islamic slave traders and bold initiatives to set thousands of captives free were also apparently deemed too controversial to include in these modern sanitised, abridged versions of Livingstone's life!
Back to Original Sources
However, I have always been a bookworm and had a love for history. Finding most of the books available in the average book shop today to be quite shallow and predictable, I have developed a preference for scouring through second hand bookshops finding rare old first editions of these missionaries and pioneers.
Livingstone's Travels in Mozambique
I was reading Livingstone's Missionary Travels as I was following in much of his footsteps in Tete Province of Mozambique in the Zambezi Valley in 1989. That was when I and the medical team I was leading were captured by Russian forces and imprisoned in SNASP security prison in Machava, Maputo. What I learned from the writings and from the exemplary life and extraordinary legacy of David Livingstone transformed my life and ministry.
What Did I Learn from Livingstone?
I learned from David Livingstone the importance of discipline. He was disciplined in reading and in exercise. He was self-controlled. Livingstone abstained from alcohol for life. He was temperate, duty orientated and hard working.
Work Ethic
Livingstone's work ethic is a rebuke to us all. From age 10 he worked 14 hours a day, 6 days a week, walking an average of 34km a day, much of this in a crawling, or stooping position, amongst and under the machinery, or balancing over it. Imagine the tremendous physical training this was for his later transcontinental expeditions throughout Africa. This he did in the steamed heat and humidity considered essential for the production of thread.
Hunger for Knowledge
David used his first week's wages to purchase a book on Latin. Less than 10% of the children who worked in the cotton mills ever learned to read or write. David not only learned to read and write, he taught himself Latin, Greek and Hebrew. Each night, after work, he would attend a night school, 8pm to 10pm. Then at home, he would study, often until midnight. Each morning began at 5:30am and his workday at 6am.
Disciplined Study
When he was studying Medicine and Theology, he would walk from Blantyre to Glasgow, refusing every offer of a ride on horse carts passing by. He preferred the four-hour walk, often in the snow, in order to strengthen his muscles for his chosen career in Missions.
Overcoming His Disadvantaged Background
Livingstone never accepted charity. Although being brought up in the poorest of circumstances, where a family of seven were forced to live in a single room, 10 feet by 14 feet, without any electricity, plumbing, or running water. He worked and saved up to put himself through both Medical school and Theological College. David was the first worker from the cotton mills to receive a university education. And nobody gave it to him. He earned it and passed with high honours, receiving his Doctorate from the Royal Faculty of Physicians and Surgeons, November 1840, and ordained as a Congregational Minister, 20 November 1840. Against all odds he achieved far more than any would have thought humanly possible for someone born into such a poverty stricken and disadvantaged background. He did not wait for someone else to open up Africa, to invent 4WD vehicles, to build the roads and bridges. He drew the first maps of the Zambezi. He did not have an attitude of entitlement. David Livingstone had a Protestant work ethic.
Doctrinal Steel
To achieve what he did, Livingstone was decisive, goal orientated and inflexible. Reformed Theology put doctrinal steel in his backbone. He was a man of integrity. A man of his word. He meant what he said and he said what he meant. He walked many thousands of miles across difficult and dangerous terrain to return his porters to their village.
Holy Spirit Fire
David Livingstone understood the power of prayer. He had Holy Spirit fire in his heart, soul and mind. He prayed and sang the Psalms daily.
Love for God's Creation
He had a great love for God's creation, for nature and for wildlife. His books are filled with intricate sketches and fascinating details on animals and vegetation.
Vision
David Livingstone was inspired by the post-millennial eschatology of victory. He had a Kingdom vision.
Ministering to Body, Mind and Spirit
David Livingstone understood the greatness of the Great Commission. He worked to comprehensively fulfil the Great Commission, ministering to body, mind and spirit. As a doctor, he ministered to the body, as a teacher he minister to the mind, and as a preacher of the Gospel, he ministered to the spirit. Wherever he went he used his medical knowledge and training, his breadth of reading and learning and his deep faith and knowledge of the Holy Scriptures to enrich and empower the people of Africa.
Actions Speak Louder Than Words
David Livingstone teaches us that actions speak louder than words. He was described as: "A man of resolute courage"; "Fire, water, stonewall would not stop Livingstone in the fulfilment of any recognised duty." Indeed he did not let swamps, rivers, deserts, or mountains prevent him from opening up Africa for the Gospel.
The Great Commission Was His Supreme Ambition
David Livingstone was determined to make a difference. The Great Commission was his supreme ambition. Christ's last command was his first concern. He wrote: "I hope to be permitted to work as long as I live, beyond other men's line of things and plant the seed of the Gospel where others have not planted."
In His Steps
"I am a missionary, heart and soul. God had an only Son, and He was a Missionary and a Physician. A poor, poor imitation of Him I am, or wish to be. In His service I hope to live; in it I wish to die."
Dedication
"I shall open up a path into the interior, or perish."
Faith
"May He bless us and make us blessings even unto death."
Determination
"Shame upon us missionaries if we are to be outdone by slave traders!"
Perseverance
Battling rains, chronic discomfort, rust, mildew and rot, totally drenched and fatigued, and laid low by fever, countless times, Livingstone continued to persevere across the continent. Trials tested the tenacity of the travel-wearied team. Often Livingstone endured excessive and unnecessary suffering and deprivation, hacking through dense jungle on foot, because lack of funds prevented him from affording the "luxury" of a canoe!
Not Sacrifices
"These privations, I beg you to observe, are not sacrifices. I think that word ought never to be mentioned in reference to anything we can do for Him, who, though He was rich, yet for our sakes, became poor."
It is a Privilege to Suffer for Christ
The challenge of Livingstone rings out to us today: "Can that be called a sacrifice, which is simply paid back as a small part of a great debt owing to our God, which we can never repay? …it is emphatically no sacrifice. Say rather, it is a privilege!"
Sacrificial Service is More Eloquent than Sermons
David Livingstone emphasized that sacrificial service is more powerful than eloquent sermons. We need to put feet to our Faith.
Exposing the Islamic Slave Trade
Livingstone also alerted the world to the cancerous sore of the Islamic Slave Trade. It was Missionary explorer David Livingstone whose graphic descriptions brought the ravages of the East African slave trade to light. His Missionary Travels and Narrative of an Expedition to the Zambezi exposed the horrors of the slave trade: "Two of the women had been shot the day before for attempting to untie their thongs. One woman had her infants brains knocked out because she could not carry her load and it; and a man was dispatched with an axe because he had broken down with fatigue… those taken out of the country are but a very small section of the sufferers. We never realised the atrocious nature of the traffic until we saw it at the fountain head, 'There truly Satan has his seat.' Besides those actually captured thousands are killed and die of their wounds and famine, driven from their villages by the internecine war waged for slaves with their own clansmen and neighbours, slain by the lust of gain, which is stimulated, be it remembered always, by the slave purchases of Cuba and elsewhere."
Courage to Confront Evil
David Livingstone taught that you cannot be neutral in the battlefields of life. He had the courage to confront evil. His fearless faith fought the good fight of Faith and set many thousands of captives free!
"Submit to God. Resist the devil and he will flee from you." James 4:7
Patience and Perseverance
David Livingstone is an example of extraordinary patience and perseverance. He overcame every obstacle. Walking across the continent of Africa. He walked from Delgoa Bay (present day Port Elizabeth), up all the way through Graaf Reinet to Kuruman, in what is today the Northern Cape. He walked across what is today Botswana and all the way back across the Cape Colony to Cape Town, to place his family on a ship to return to Britain. He walked from Cape Town across the whole of the Cape Province through what is today Botswana, Zambia and Angola through to the Port of Luanda. He walked from the Atlantic Ocean across the continent of Africa, crossing what is today Angola, Zambia, Zimbabwe, and Mozambique to the Indian Ocean. "I can do all things through Christ who strengthens me." Philippians 4:13
The Zambezi Expedition
He came back and explored much of the Zambezi River, the Shiri River and the Ruvuma River, walking across much of what is today Mozambique, Malawi, Tanzania and Zimbabwe. "Yet in all these things we are more than conquerors through Him who loved us." Romans 8:37
Walking Across a Continent
On his third great missionary journey he walked across the whole length of Tanzania, much of Mozambique, Malawi, Zambia, the Congo, Burundi and finally died on his knees in prayer in the province of Luapula in Northern Zambia. In his 30 years of dedicated missionary service in Africa, he walked from coast to coast, across, what are today, 12 vast countries. He walked across a continent that did not yet have roads, bridges, or purified water. "I shall try to hold myself in readiness to go anywhere, provided it be forward!"
The Power of the Printed Page
David Livingstone teaches us the power of the printed page. It was books that he read, such as Practical Christianity by William Wilberforce, which channelled much of his life in dedicated labours to eradicate the slave trade and open up Africa to the Gospel. Livingstone wrote Missionary Travels, the Zambezi Expedition and his Journals, which inspired generations of missionaries to dedicate their lives to winning Africa for Christ.
Mobilising Missionaries
Livingstone's steadfast example inspired Mary Slessor to devote her life to Calabar (present day Nigeria), and Peter Cameron, to launch the Africa inland Mission. Peter Cameron had returned to Africa in failure after his first Mission. However, when he read the inscription on the tomb of David Livingstone in Westminster Abby: "Other sheep I have which are not of this fold; them also I must bring and they shall hear My voice." Cameron was rebuked, inspired and resolved to return to Africa.
Strategic Thinking
Livingstone knew the power of the printed page and of public speaking tours. He also focussed on the universities as strategic for mobilising Reformers and Missionaries to fulfil the Great Commission. Livingstone saw rivers as God's highway to reach Africa for Christ. As all communities need access to water, rivers are a strategic artery which missionaries should utilise to fulfil the Great Commission.
Leadership Training
David Livingstone believed in Leadership training. His vision was to establish Bible Colleges for Africans to be trained as Evangelists, teachers and missionaries, to disciple the nations.
Lessons for Life
The life and legacy of David Livingstone has taught me the importance of discipline, exercise, reading, a Christian work ethic, temperance, self-control, self-denial and to be duty orientated. His Reformed Theology has put doctrinal steel in my backbone. He has taught me the importance of being a man of my word, a person of integrity, and most important a student of God's Word.
Great Commission Vision
The post-millennial Eschatology of Victory of David Livingstone has inspired me that we not working at uncertainty. The Lord who gave us the Great Commission will ensure that it is fulfilled. His promises and His power are fully sufficient to empower His Church to fulfil His Great Commission, making Disciples of all nations, teaching obedience to all things that He has commanded.
Raising the Standards
David Livingstone's comprehensive vision of fulfilling the Great Commission, ministering to body, mind and spirit has raised the standards of missionary service for all of us. It is a rebuke to religious tourism.
How to Change Your World
Actions speak louder than words. Sacrificial service is more powerful than eloquent sermons. We must put feet to our Faith. We must recognise that we are in a world war of worldviews. Islam is a threat to Faith and freedom. You cannot be neutral. Confront evil. Fight the good fight of Faith! Be bold. Be brave. Be courageous. Be patient and steadfast. Persevere. Overcome every obstacle. Go forward in the Faith. Never forget the power of the printed page. Invest in books. Invest in your mind. Read. Teach your people to love reading. Readers make leaders. A reading Christian is a growing Christian. Do not forget the schools, colleges and universities. They are strategic. We must disciple the next generation to be faithful to God's Word and effective in God's service. Think strategically as to how to reach the nations for Christ. Make your life count for eternity!
In the words of C.T. Studd: "Only one life, it will soon be past. Only what is done for Christ will last!"
As William Carey declared: "Expect great things from God! Attempt great things for God!"
What would David Livingstone say to us today?
"I beg to direct your attention to Africa. I know that in a few years I shall be cut off from that country, which is now open. Do not let it be shut again! I go back to Africa to try to make an open path for commerce and Christianity. Will you carry out the work which I have begun? I leave it with you!"
"Also I heard the voice of the Lord, saying: 'Whom shall I send and who will go for Us?' Then I said, 'Here am I! Send me!'" Isaiah 6:8
Africa for Christ!
Dr. Peter Hammond
Livingstone Fellowship
P.O. Box 74 Newlands 7725
Cape Town South Africa
Tel: 021-689-4480
Email: mission@frontline.org.za
Website: www.livingstonefellowship.co.za
Website: www.livingstone200.org
This message was presented at Victoria Falls on the 16 November 2013, at the Livingstone Memorial service in Zambia on the anniversary of Dr. Livingstone sighting, mapping and naming of Victoria Falls.
The full message can be listened to on Sermonaudio.com.
The audio CD of the message can be obtained from:
Christian Liberty Books, PO Box 358, Howard Place 7450, Cape Town, South Africa, tel: 021-689-7478, email: admin@christianlibertybooks.co.za and website: www.christianlibertybooks.co.za.
You can also view our new PowerPoint, The Family, Faith and Upbringing of David Livingstone on Slideshare.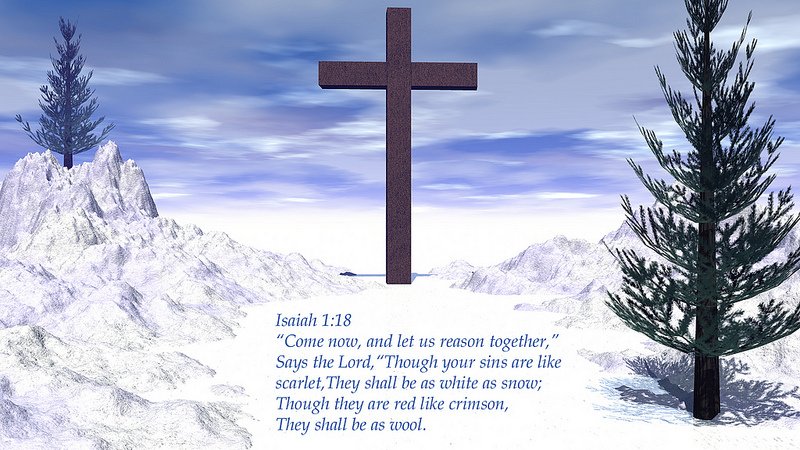 By Dr. Tom Snyder, Editor
I remember seeing a Woody Allen movie where his character tries to seek answers for his depression in religion. After rejecting Judaism, Christianity, and New Age theology, he finds his answer in the iconoclastic comedy of the Marx Bros.
Of course, it was after this overt rejection of Christianity that the world discovered that Woody was leaving Mia Farrow for his underage adopted daughter. Woody had flirted with pederasty and pedophilia before, most notably in his movie MANHATTAN, but eventually, Woody's Anti-Christian bigotry and his rejection of Jesus Christ led to pedophilia in real life.
There is an unrequited darkness and bitterness in the soul of those who hate religion and faith. Only Jesus Christ can overcome this darkness and bitterness.
Recently, two journalists, Christopher Hitchens and Sam Harris, have appeared on TV and radio talk shows speaking bitterly and falsely against people of faith, especially Christians. They think people who have faith in God and Jesus are irrational and stupid.
In reality, however, it is the atheist who must be irrational in order to believe the fantastic idea that all human science and art come from non-rational processes that are purely, and only, physical. As the leading atheist Antony Flew has discovered, such belief is not rational or scientific.
Unlike all other religions, Christian theology is based on logic and on historical fact. No one has successfully refuted the historical reliability of the New Testament documents, which contain journalistic investigations and historical eyewitness testimonies about the life, death and physical resurrection of Jesus Christ. Only a rational, logical person can truly understand these texts, their historical context, their meaning, and their story.
That said, even a person who's mentally disabled must use the basic laws of logic to understand the simple truths of the Christian faith and be saved.
Whenever Christians rationally study these texts, or hear the Gospel message, God illuminates their minds with the power of the Holy Spirit. That power is a rational power, which helps them apply the logic and reason of their own spirits or minds (mind is just another word for spirit in this article) to understand the Christian faith and the New Testament documents that teach that faith. Such power is foolish to the atheist, because, ultimately, the atheist himself doesn't really understand the power of mankind's God-given logic and reason.
God is the ultimate source of all logic and reason. He uses our minds to make us whole, through the power of the Gospel of Jesus Christ. That Gospel is empirically revealed and taught through the journalistic investigations and historical eyewitness testimonies in the New Testament about the life, death, and physical resurrection of Jesus Christ. These empirical investigations and testimonies are composed of logical, rational truth.
Thus, having trusting faith and confidence in God and Jesus Christ is not irrational. In fact, it is one of the most rational things you can do. It is a rational faith founded on fact!
Regrettably, however, many Christian churches and denominations have drifted away from this rational faith. Consequently, the children they are teaching often drift away even further into apathy, anger, atheism, bitterness, Anti-Christian bigotry, sinfulness, and other evil attitudes.
The heresy and anti-intellectualism in these churches and denominations also affects those who have never entered their halls. Already ignorant, such unchurched people compound their ignorance by preaching publicly against religion in general and Christianity in particular.
Forgive them, Father, for they don't know what they're doing!
With God's help, we can restore a rational, orthodox faith within society. Your support of The Culture Watch and its sister organizations, MOVIEGUIDE® and the Christian Film & Television Commission® ministry (www.movieguide.org), is one way to do just that. Please call 1-888-248-6689 or visit www.movieguide.org to make a significant donation.

Bill Federer Sees Obama Strategy Clearly in Machiavelli Quotes
By Bill Federer, Contributing Writer
Editor's Note:  William J. Federer is the author of "Change to Chains:  The 6,000 Year Quest for Global Control" and "What Every American Needs To Know About the Quran:  A History of Islam and the United States."
"If you like your health-care plan, you can keep it. Period." – President Barack Obama.
Americans are stunned by the president's disregard for his promise.
This makes perfect sense, though, when one reads the popular political handbook written by Niccolo Machiavelli in 1515 titled "The Prince":
"The promise given was a necessity of the past:  the word broken is a necessity of the present."
"A wise ruler ought never to keep faith when by doing so it would be against his interests."
"A prince never lacks legitimate reasons to break his promise."
Machiavelli explained how people are inclined to believe lies from their leaders:
"One who deceives will always find those who allow themselves to be deceived."
"Men are so simple and so much inclined to obey immediate needs that a deceiver will never lack victims for his deceptions."
"Men are so simple and yield so readily to the desires of the moment that he who will trick will always find another who will suffer to be tricked."
Machiavelli taught that "the end justifies the means." If a leader is convinced his "end" is good, any "means" necessary to achieve that end is permitted:
"Politics have no relation to morals."
"No enterprise is more likely to succeed than one concealed from the enemy until it is ripe for execution."
"It is double pleasure to deceive the deceiver."
Machiavelli promised "change":
"One change always leaves the way open for the establishment of others."
"Whosoever desires constant success must change his conduct with the times."
"I'm not interested in preserving the status quo; I want to overthrow it."
As Americans are awakening to the realization that a Machiavellian leader could actually lie to them, they may be curious to read how Machiavelli instructs a leader to treat his opponents:
"If an injury has to be done to a man, it should be so severe that his vengeance need not be feared."
"Severities should be dealt out all at once, so that their suddenness may give less offense; benefits ought to be handed out drop by drop, so that they may be relished the more."
"The new ruler must determine all the injuries that he will need to inflict. He must inflict them once and for all."
Machiavelli continued:
"Men ought either to be indulged or utterly destroyed, for if you merely offend them they take vengeance, but if you injure them greatly they are unable to retaliate, so that the injury done to a man ought to be such that vengeance cannot be feared."
"Men should be either treated generously or destroyed, because they take revenge for slight injuries – for heavy ones they cannot."
"Whoever conquers a free town and does not demolish it commits a great error and may expect to be ruined himself."
Are people beginning to fear government? Machiavelli recommended a leader make that happen, too:
"Men shrink less from offending one who inspires love than one who inspires fear."
"Since it is difficult to join them together, it is safer to be feared than to be loved when one of the two must be lacking."
"It is better to be feared than loved, if you cannot be both."
"It is much more secure to be feared than to be loved."
Note:  This summary of Machiavelli's quotes is excerpted from William J. Federer's upcoming book, "Change to Chains, Volume 2:  The Rise of the Tyrant." Get your copy of  "Change to Chains, Volume 1:  The Rise of the Republic" at the WND Superstore at www.wnd.com.
A forum on the new de facto national Common Core Standards and curriculum was held at Calvary Chapel in Newbury Park on November 6th, 2013, to explain WHY it's desirable to "opt-out" of Common Core "data mining," and HOW to do it. A previous debate in June at Thousand Oaks High School made it clear to many that although there might be some good aspects of Common Core, very serious drawbacks warranted stiff opposition. The opt-out event panelists were: Dr. Walt Chappell, President, Educational Management Consultants, which formulates creative strategies in K through 12th grade education; the second speaker was the keynote for the evening, Brad Dacus, Esq., President of the Pacific Justice Institute, which has over 500 affiliated attorneys volunteering statewide and many more nationwide. They defend religious liberties and parental rights. He has a radio show on KWVE, The Dacus Report at 10:30 am on Saturdays. The final speaker, Tony Dolz, organized the event. Mr. Dolz, a local businessman, founded Concerned Parents of Conejo Valley. He is running for a seat on the Conejo Valley School Board, http://www.dolz.com/. Lyn Fairly, host of The Lyn Fairly Show Saturdays on KTVA 1590, moderated the discussion.
Dr. Walt Chappell
Common Core is "a huge experiment, with kids as guinea pigs."
Dr. Chappell started the discussion by refuting the need for switching to the federally funded Common Core curriculum: "Somehow this nation put a man on the moon…We have been teaching our kids for years English and math." Why do we need to bring in federal standards into a system that has been working? He held a seat on the Kansas State Board of Education, an elected office. He said the staff in Washington DC and the staff in the states have made the decisions when it comes to switching to Common Core. State and local boards, that are accountable to the voters/parents, have been left out of the process. These boards were brought in to the process late to rubber stamp the new curriculum. Most states have not enacted legislative approval on what was described as "the most far-reaching changes in public education in decades."
Chappell said that the name, Common Core State Standards" is deceptive, because it is definitely a federal program, enforced and incentivized by massive stimulus funding and that it encompasses both curriculum and methodology. He described it as "coercion, blackmail… intimidation." It's a major overreach by the federal government, which has no legitimate role in education. However, its involvement has been going on in one form or another for decades, including the Bush-driven "No Child Left Behind" (NCLB) program. The Obama administration has also used waivers of NCLB to further entrench Common Core.
Dr. Chappell has seen the standards used to browbeat teachers, rating them poorly based on one test given at the end of the school year. Common Core is more than just standards, it's directing not only WHAT a teacher imparts to his or her students, it's also telling them HOW to teach. California, which has wholeheartedly embraced Common Core, had good standards of its own since 1977. The lure of Federal dollars has drawn many states (45) into the program. His own state of Kansas finally opted out in a 14-0 School Board vote. Proponents of Common Core have made many claims. Dr. Chappell provided the audience with copies of a fact sheet refuting many of those claims. You can see it HERE . Two business consortiums have profited by being the sole owners of Common Core along with the Bill and Melinda Gates Foundation. Dr. Chappell also drew our attention to the "National Education Data Model" which contains what the government intends to mine:
http://nces.ed.gov/forum/datamodel/information/aboutThe.aspx
Here's one student data section:
http://nces.ed.gov/forum/datamodel/eiebrowser/techview.aspx?instance=studentElementarySecondary
Dr. Chappell further pointed out that the Common Core evaluation tests "are not validated, not reliable."
Remarking on the iPAd tablet computer devices being issued to millions of children, he said this is great for Apple, but that every time a child uses one, the IP address identifies him/her and all data go to servers in New York. He advised refusing the devices and stated that it would be impossible to determine if parents' opt-out wishes were even honored. He stated that the iPads have already become an issue in various places, such as Oxnard, CA.
Since 1974 The Family Educational Rights and Privacy Act of 1974, also known as FERPA, has provided coverage to parents in regards to their children's privacy. It protected students records, files, documents, and data. Common Core circumvents these protections. It is the framework to keep data on a child from preschool through age 20. The parents and guardians of local students in Ventura County were offered a way to reinstate these protections. Chappell warned that FERPA was weakened in December, 2011, to help facilitate Common Core.
He opined that the pendulum is swinging back and that he believed Common Core would collapse of its own weight, especially the data mining. He noted that NY, which is a year ahead of the nation in implementation, is experiencing a higher number of requests for student psychological counseling and higher number of teachers leaving. He advised parents not to accept the iPads for their children, to order that no data mining be done and no assessments be performed. He advised that parents whose kids DO have the Pads get logins and monitor what's happening. Nothing was discussed about the feasibility of parents providing tablet computers under their own control. He noted that CA and 25 other states have already signed agreements to provide data. He mentioned that the Pearson (a Common Core owner) curriculum is incomplete and ambiguous.
Brad Dacus, Esq.
"Don't get angry, just sue…. But seriously, 90% of our work involves no litigation and quick, expeditious resolution, designed to prevent recurrence." (paraphrased).- Brad Dacus
Brad Dacus spoke next letting the audience know, "We do all our work without charge." He stated that, "Common Core… it's a major game changer…Most radical change in decades." The nefarious aspect of the program is, data mining our children. Dacus said, "The government…will gather information on your religion, your family."
There are other outrageous examples of government intrusions in education, such as the two decades ago CLAS test, which attempted to gauge the psychological makeup of children – and send the results to Child Protective Services. This was subsequently eliminated.
"There is no limit to the potential problems with data mining." "Do not be afraid- be educated and act accordingly." – Brad Dacus
He said there is no downside to opting out, no legitimate loss of funding. This all has nothing to do with Title 1 funding, which is a whole separate issue. Parents rights have been researched and are clear. These have been incorporated into the opt-out strategy, which encompasses assessments as well as data mining.
Brad Dacus, Dr. Chappell and Tony Dolz worked together to develop a legally vetted data mining opt-out form and accompanying strategy for parents and guardians. Dacus said unlike some other states, "There are many good codes," that protect privacy in California. You can read some of them HERE . He also advised us to download his book "Reclaim Your School," which has a Christian orientation.
The opt-out form relies on these codes. You can download the opt-out form at: http://www.concernedparentsofconejovalley.com/ . (To out of state readers: the strategy is optimized for California law and would require modification elsewhere).
Mr. Dacus said that filing the opt-out form claim removes the schools' '"qualified immunity,'" because it constitutes putting them on notice of parents' assertion of their rights. Actually, he said, CA law requires prior notice and written parental consent. He said that the opt-out form was designed to adhere as closely as possible to CA codes.
Audience Questions
People were lined up on both sides of the room to ask questions and/or comment. Every single one was opposed to Common Core and seemed to be interested in what to DO about it. Here's a summary of a few of those questions. Watch the rest when the video is available.
Tracy Dunbar, a well-known local Common Core opponent is horrified at the extent and intended goals of the data mining, She referred us to the ed.gov site, specifically to the "Promoting Grit, Tenacity and Perseverance" piece there. She cited page 44 references to utilizing the "latest technology," including retinal scans for "biometrics," facial recognition scanners, biometric chair pads to measure squirm and dare we say- "arousal." Ms. Dunbar wants to make sure that opt-out is available. Ms. Dunbar home-schooled her own children.
Debra Tash, Editor-in-Chief of this publication- citizensjournal.us- focused on "what can we do to get the word (opt-out form, strategy) to everyone?" There was talk about giving out materials at schools, outside schools, etc. Brad Dacus mentioned that parents may not be permitted to hand out material in the schools, but there's no way to stop the kids from doing so.
Fran Austin of Westlake, a former teacher, was concerned that she had no leverage as a grandparent to protect younger family members from Common Core. She sent an opt-out to her grandchild's middle school, which was never acknowledged. Brad Dacus said forms don't need to be acknowledged if there is some other form of proof of delivery. They are then put on notice. Of course, if a grandparent isn't the legal guardian, it is of no effect. Ms. Austin also lamented CVUSD Superintendent's flippant comment at the June 10 CC debate where he said "I make the rules- allow me to break them."
A young man named Westin, planning on getting his teaching credential, wanted to know how he could help, even though he has no kids.
Katherine Nolan (?) said that she really has no idea what happens to her children at school and is nervous about the lack of knowledge and control. She said that there was nothing in her second grader's file except grades and notes from her. She was advised to keep in touch with teachers, ask questions, get involved.
Michele Seifert came all the way from Orange County, because there's nothing like this event and the effort backing it there, at least not that she's aware of. She described herself as now willing to even sit in front of a Wal-Mart to alert others on the hazards, and remedies for, Common Core. The interaction which ensued revealed that personal anonymity would be hard to retain, even under existing laws, with the masses of data collected. Students, teachers and schools all have unique identity numbers, but even if those were withheld, acquiring about seven data points would allow one to figure out who the anonymous person was.
Joe Panzarello of the John Birch Society asked for the event video and asserted that a national school curriculum is a violation of federal law and that it is a phony claim that it is a state program. Some states are saying no data will be permitted to leave the state. What if principal refuses to sign a parents opt out form? Brad Dacus: doesn't matter, because proof of delivery (certified mail, fedex, fax, email) registers parents' demand to invoke privacy rights.
The youngest questioner was ten year old Tyler Bolsoni (shown at a previous speaking engagement), a homeschooled youth who also writes a column for Citizensjournal.us. He couldn't reach the microphone, so the moderator put him in her chair to ask his question which was: how can I help stop Common Core by talking to other kids?
There were a couple of hundred in attendance, some coming from as far away as Orange County to attend. The event site was provided by Calvary Chapel in Newbury Park.
Host Pastor Rob McCoy of Calvary Chapel at one point responded to a comment by Brad Dacus that no endorsement of any political candidate was implied, saying that he recommends Tony Dolz for School Board.
Post-event statement by organizer Tony Dolz of Concerned Parents of Conejo Valley (He spoke at the event, but this statement is more comprehensive)
Concerned Parents of Conejo Valley and the Pacific Justice Institute held a town hall meeting regarding parents' legal right to privacy for the children in school and their families in a packed auditorium in Newbury Park on Wednesday, November 6th.
The Concerned Parents of Conejo Valley is a grassroots organization of parents and teachers that serve as watchdogs for excellence in public education and the protection of parental rights, local control of schools and the respect of privacy.
The Pacific Justice Institute, with 500 attorneys deployed throughout California, is a legal defense organization recognized for winning civil rights battles for parents of public, charter, private and home schooled students.
California parents are very fortunate in that the right to privacy in school is strongly protected by the statutes. Privacy has become a matter of serious concern for all American and in no case is it more dangerous than when data mining and profiling is aimed our children.
Although it is not generally known, parents in California under California Education Code §§ 51513, 60614, 60615 and 20 U.S.C. § 1232(h) can legally opt their children out of:
1) Taking any and all statewide performance assessments, including but not by way of limitation to, academic, achievement and annual tests, and Common Core interim and formative
assessments, administered pursuant to sections 60600, et seq. (Calif. Educ. § 60615);
2) The administration of any test, questionnaire, survey, examination or evaluation containing any questions or items relative to my child, or my personal beliefs or practices in sex, family–(spacing) life, morality, or religion (Calif. Educ. § 51513);
3) The administration of any test, examination, or assessment as part of a statewide pupil assessment program relative to my child, or my personal beliefs or practices in sex, family life, morality, or religion, or any question designed to evaluate personal behavioral characteristics, including, but not limited to, honesty, integrity, sociability, or self-esteem (Calif. Educ. § 60614);
The administration of any survey, analysis or evaluation that reveals: (1) political affiliations or beliefs of my child or me, (2) mental or psychological problems of my child or his or her family, (3) sexual behavior or attitudes, (4) illegal, anti-social, self-incriminating, or demeaning behavior, (5) critical appraisals of other individuals with whom respondents have close family relationships, (6) legally recognized privileged or analogous relationships, such as those of lawyers, physicians, and ministers, (7) religious practices, affiliations, or beliefs of my child or me, or (8) income (other than that required by law to determine eligibility for participation in a program or for receiving financial assistance under such program.) (20 U.S.C. § 1232(h))
Two speakers laid out the essential information for parents and teachers.
Dr. Walt Chappell, a nationally recognized authority on Common Core and data mining explained the history behind the persistent attempt by the federal government of wrestling public education from the parents and putting it in the hands of central planners in Washington. Dr. Chappell talked about the Common Core State Standards (CCSS). He explained how it came to pass that for the first time since the beginning of public education, states like California are under obligation to collect a massive amount of personal information on the students and their families from K-12 and turn it over to the federal government. This data will, for the first time, be shared with other states, the federal government and with private and non-profit organizations that are partners in Common Core and stand to profit from its deployment
Brad Dacus, the president of the Pacific Justice Institute, covered California laws and education codes that give the parents the right to opt out of intrusive state and federal surveys, tests and assessments. Mr. Dacus produced for the parents a legally vetted Opt Out form that parents can present to the schools; rendering them protected against data mining. In conclusion Mr. Dacus assured the parents that the Institute's 500 attorneys were at their disposal and that if upon filing their opt out form to the schools, their rights were violated, that they would represent the parents in court – pro bono.
Parents reading about this meeting or viewing the video of the event (video will be available at www.ConcernedParentsOfConejoValley.com) are encouraged to download the opt out form and submit to the school immediately. The more parents that take action, the stronger will be the pressure on the schools to respect our privacy. Starting today tell five other parents how to protect their children's privacy.
When the moderator asked if there were teachers in the audience, many rose their hands. We are not alone. Teachers are parents just like us; and that is why they have joined the Concerned Parents of Conejo Valley.
In the coming days and weeks we should start feeling the impact; and hopefully the message of hope will spread to a great many parents. We want a deluge of opt-out forms, letters, calls to and meetings with school officials!)
Tony Dolz
www.ConcernedParentsOfConejoValley.com
for more information see: http://citizensjournal.us?
______________________________________
Debra Tash is Editor-in-Chief of Citizensjournal.us, living in Somis, past president for Citizens Alliance for Property Rights, business executive and award-winning author
George Miller is a Citizen Journalist "retired" operations management consultant, active in civic affairs, living in Oxnard.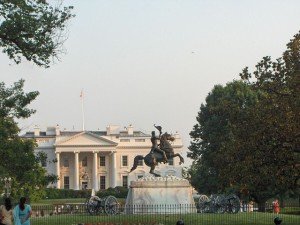 Rally at White House To Protest Obama Administration
The second American Revolution begins Tuesday. So declares a coalition of patriots called Reclaim America Now.
The coalition will hold a major rally in Lafayette Park right across from the White House all day Tuesday, Nov. 19, starting at 10 a.m., according to Larry Klayman, the founder of Judicial Watch and Freedom Watch and an organizer of the "Reclaim America Now Coalition."
Klayman said the rally is designed to protest Obama administration's continuing failure to take into account and redress the grievances of the American people. The demonstration will also address President Obama's cover-up of various scandals, including the growing NSA scandal and the scandal showing the IRS, on orders from the White House, targeted Christian and conservative groups to suppress their voter turnout in 2012.
Tuesday's rally will include several prominent speakers such as Former U.S. Attorney and Congressman Bob Barr and Former U.N. Ambassador Alan Keyes. It has the support of prominent coalition members such as the Tea Parties, Special Operations Speaks, Western Center for Journalism, Declaration Alliance, Gun Owners of America, Pat Boone, Maj. Gen. Paul E. Vallely, Political Media Inc., Renew America, and other major individuals and groups.
"Our country is headed into a potentially fatal downward spiral, under the tyrannical control of a hostile government that no longer represents We the People," Klayman asserted.
"I call on all patriots – Democrats, Republicans and others – to peacefully descend on Washington D.C. on the 19th en masse, and reclaim our freedoms promised to us in our Constitution, the same Constitution that the Obama administration so frequently violates."
Klayman concluded, "We the People have had enough of the corrupt and incompetent ways of the Obama administration and its bi-partisan political enablers. It's time for action, not words."
A list of demands of legitimate grievances will be presented to President Obama and other government leaders that they can either address and remedy or be called upon to resign from office.
All interested persons and media are welcome to contact Freedom Watch at daj142182@gmail.comor (424) 274-2579. See www.reclaimamericanow.net for an updated list of speakers and coalition members.