Archive for the 'Uncategorized' Category
Source:  Movieguide® and www.ebizmba.com, January 2014.
Conservatives may dominate talk radio, but the statistics on the Top 10 Political Websites show a more mixed result, with the radical leftist site The Huffington Post dominating the market share of online traffic with a commanding 54 million unique visitors per month.
Following The Huffington Post is the Drudge Report with 23 million unique visitors, Glenn Beck's The Blaze with 21.1 million, The Politico with 10 million, NewsMax with 9 million, the Christian Science Monitor with 8 million, the Washington Times with 7.9 million, and WorldNetDaily, the conservative website, with 7.35 million unique visitors.
| | |
| --- | --- |
| POLITICAL WEBSITE | UNIQUE MONTHLY VISITORS |
| The Huffington Post | 85.00 million |
| Drudge Report | 23.00 million |
| The Blaze | 21.10 million |
| The Politico | 10.00 million |
| NewsMax | 9.00 million |
| Christian Science Monitor | 8.00 million |
| Washington Times | 7.90 million |
| World Net Daily | 7.35 million |
| Salon | 7.00 million |
| InfoWars | 6.00 million |
| The Daily Caller | 6.50 million |
| Daily Kos | 5.50 million |
| Townhall | 4.00 million |
| The Hill | 3.70 million |
| ThinkProgress | 3.60 million |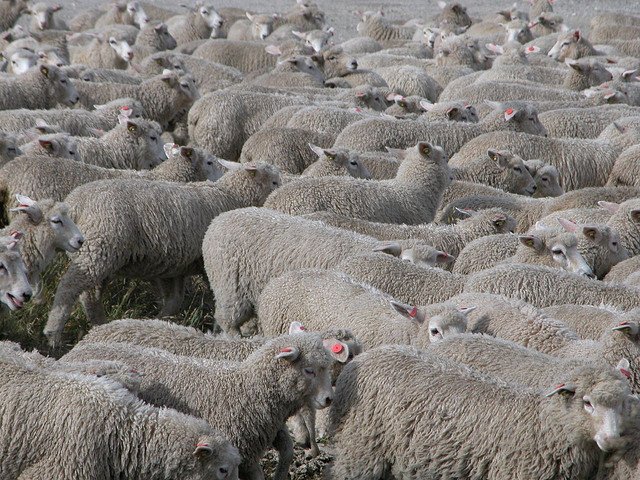 Dependence on government is at an all-time high in the United States, according to statistics from various sources.
The percentage of Americans on food stamps is approaching 15%, or 47.3 million people. Also, half of Americans, 47% or 148 million people, depend at least partly on government handouts for their living expenses, which is paid for by the other half of Americans who pay income taxes (more than 49% of Americans don't pay any income taxes, compared to 34.1% in 2000, 12% in 1970, and 23.7% in 1962).
At the federal level, in fact, there are 12 programs providing food aid, 10 housing assistance programs, 10 programs funding social services, nine educational assistance programs, eight programs providing cash assistance, eight vocational training programs, seven medical assistance programs, and three energy and utility assistance programs.
More than 70% of federal spending goes to cover dependence programs.
Furthermore, Medicaid costs increased nearly 8.8% to $273 billion annually from 2009 to 2010 alone, according to the Office of Management and Budget.
Finally, as of 2010, 91 million Americans were government employees or participants in aid programs.
"Last year, 41% of all babies born in the U.S. (including 53% of babies born to women under 30) were illegitimate, growing up without their own fathers," writes Phyllis Schlafly, president and founder of Eagle Forum.
"The problem of marriage absence is now costing the taxpayers even more than national defense," she added. "Politicians who say we can ignore social issues, or avoid talking about them, are really saying that they have no plan to cut federal spending and the growing national debt.
"Welfare spending is a failure; it doesn't advance us toward any constructive goal, such as helping recipients to get on their feet economically. It merely increases dependence on government handouts and increases votes for big-spending politicians."
- Sources:  The Heritage Foundation and Eagle Forum, March 2012.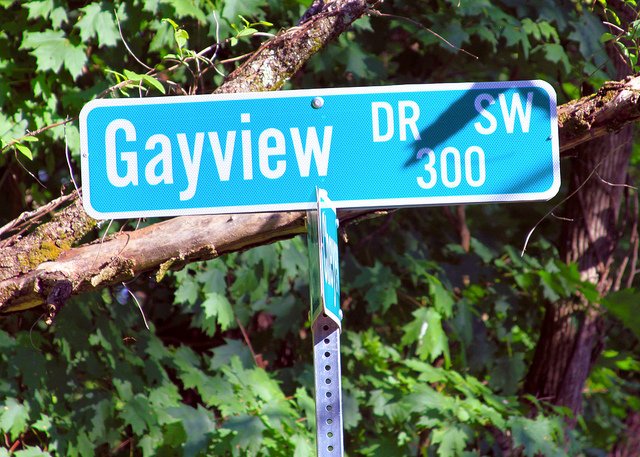 A study has found that children of same-sex couples are more likely to be raped, consider suicide, suffer mental problems, engage in premarital sex, and be unemployed, according to a University of Texas study of 3,000 young adult children of homosexual parents, published by the journal Social Science Research.
The New Family Structures Study found that 5% of those with married heterosexual parents had considered suicide compared to 12% of adult children with lesbian parents and 24% with homosexual fathers.
Also, just 8% of those with married parents had ever been forced to have sexual relations against their will, compared to 31% with lesbian mothers and 25% of homosexual fathers.
In addition, the study found that only 8% of young adult children with married heterosexual parents were in therapy compared to 19% of children with lesbian or male homosexual parents. Three times as many young adults of lesbian parents than married heterosexual parents were currently living together, 24% compared to 9%.
Finally, young adult children of lesbian parents were four times more likely to be on welfare and three and one-half times more likely to be unemployed.
- Source:  Mike McManus, Marriage Savers, 06/13/12.
By Dr. Tom Snyder, Editor
As President Obama gives yet another speech defending his tyrannical takeover of America's healthcare system, news reports now say that "income inequality" will be a big part of his and his party's campaign for the 2014 Congressional elections.
President Obama and Democrat leaders are bringing out the same tired old mantra about an alleged income gap between the Top 1% and the Bottom 20% in society.
Obama and his party's leaders get all this liberal, crypto-commie claptrap from leftist extremists like Robert Reich, President Clinton's former Secretary of Labor.
Movieguide® (www.movieguide.org) recently reviewed a documentary (INEQUALITY FOR ALL) produced by Reich and his friends at the Weinstein Company, who are huge supporters of the Democrat Party, including huge supporters of Mr. Obama.
INEQUALITY FOR ALL is a one-sided, simplistic documentary featuring Reich. The movie basically offers Reich's Neo-Marxist, socialist attack on the free market and conservative solutions to economic downturns and the current economic malaise. It offers none of the counter arguments and facts against Reich's position, so it's not a real "documentary." Instead, it's really just deceitful propaganda. Other than higher taxes, stronger labor unions, more money for education programs that haven't worked, and more welfare, the movie points to a website for ways to support and enact these general solutions. The website also wants to raise the minimum wage to $15 an hour(!!!), which will just raise prices and increase unemployment.
Reich's mantra throughout INEQUALITY FOR ALL is to stand up for those he feels are being "economically bullied" in the U.S. economy, the poor, the middle class, and workers. He purports that a strong middle class keeps an economy stable, which is true enough. But he wonders why, then, does there seem to be a growing disparity between the average worker's income and that of the Top 1%? Reich also points to a statistic showing that the average money income level adjusted for inflation has remained flat since the late 1970s while that of the Top 1% has skyrocketed.
During INEQUALITY FOR ALL, Reich asks three questions: 1) What is happening with the distribution of wealth in America? 2) Why? 3) Is it important? As he begins to answer these questions, various people are interviewed who are either in the middle class, unemployed, or in the Top 1% of the wealthiest people in America. He claims that many middle class families are struggling – even those in two-income households. Over the years, he claims, the middle class has tried to cope with this income stagnation by 1) women going to work; 2) men and women working more than one job and/or longer hours; and, 3) borrowing more, going into higher debt, and taking equity out of their homes.
The production quality in INEQUALITY FOR ALL is good. However, the filmmakers don't interview even one expert who disagrees with Reich and can support their position with logical arguments and other facts. Two of the best in that arena, of course, are two top black economists, Thomas Sowell, author of ECONOMIC FACTS AND FALLACIES (Basic Books, 2011) and BASIC ECONOMICS (Basic Books, 2010), and Walter E. Williams, author of MORE LIBERTY MEANS LESS GOVERNMENT (Hoover Institution Press, 1999) and RACE AND ECONOMICS (Hoover Institution Press, 2011).
Sowell points out in ECONOMIC FACTS AND FALLACIES that people who make up the Top 1% changes from year to year as people move in and out of that bracket. The same thing goes for the Lowest 20% that Reich mentions, Sowell notes. For example, he says, between 1996 and 2005, more than half of the people in the bottom 20% had left the Bottom 20% (page 140). Sowell also points out that, while money income adjusted for inflation rose only 6% from 1969 to 1996, the average real income per person rose by 51%? How can this be, he asks? Because the average number of people per household has declined over the years! In fact, higher real incomes allow people to live on their own, away from relatives. There also has been, of course, a decline in the birth rate. Americans are simply having fewer children. Sowell adds that all of these income statistics leave out the amount of money, subsidies, loans, etc., people receive from their state government and from the federal government. They also tend to leave out health insurance and retirement benefits people receive. Finally, Sowell notes that, if you set aside executive salaries in the financial sector, which tend to be among the highest because they're based on stock performance, executive salaries aren't as high as Democrats like Barack Obama and Robert Reich say. He also notes that none of these politicians, or their radical liberal friends in Hollywood and in professional sports complain about high salaries for Hollywood stars and studio/network executives or football, baseball, and basketball superstars (see Chapter 5 of Sowell's book, on the myth of income inequality, including high executive salaries).
In an article published in the Deseret News on Nov. 9, 2011, "Raising corporate taxes ends up hurting the workers most of all," economist Walter Williams specifically addresses Robert Reich's opposition to reducing America's high corporate tax rate, which is giving an unfair advantage to our competitors in other countries with lower corporate tax rates. Williams rightly notes that high corporate tax rates are not only passed along to consumers. They are also passed along to shareholders in the form of lower dividends, and many of these shareholders are actually retired people over age 65. Higher corporate taxes also depress worker wages, Williams notes, adding, "A number of economic studies, including that of the Congressional Budget Office, show that workers bear anywhere from 45 to 75 percent of the corporate tax burden." You can read Williams' argument against Robert Reich's defense of high taxes on the rich, including capital gains taxes and corporate taxes, at www.deseretnews.com/article/700196001/Raising-corporate-taxes-ends-up-hurting-the-workers-most-of-all.html?pg=all. See also "Robert Reich's War on Global Capital" by Jon N. Hall at American Thinker at www.americanthinker.com/2013/06/robert_reichs_war_on_global_capital.html.
One-sided, deceitful leftist documentaries like INEQUALITY FOR ALL and leftist liars like Robert Reich are extremely dangerous. They mislead many, many people. The social policies of socialist lefties like Reich have created poverty and destroyed societies, even to the point of mass murder. Contrary to what Reich says, tax cuts have been a great benefit to millions of Americans, in the 1920s, the 1960s, the 1980s, the 1990s, and the first decade of the 21st century. They actually created more jobs, higher salaries, better benefits, and much prosperity.
If you don't believe me, look at the unemployment figures following the 1990s tax cuts pushed through by Republican Newt Gingrich and the tax cuts under President George W. Bush in the previous decade. Unemployment went to 4.4% in 1998 and even 3.8% in April 2000. Under Bush and the Republican Congress after 9/11, unemployment went down to 4.4% in December 2006 before the Democrats took over Congress with the super-majority that passed Obamacare (http://portalseven.com/employment/unemployment_rate.jsp?fromYear=1980&toYear=2013). In the wake of Obamacare, unemployment has wavered between the current 6.7% to 10% in October 2009. Furthermore, despite the decreasing unemoployment rate, the Guardian newspaper in England reported on Jan. 10 (http://www.theguardian.com/business/2014/jan/10/us-economy-adds-74000-jobs-december) that the number of Americans looking for work is at its lowest level since the 1970s. You do the math!
Also, regarding education, the federal government has spent billions more on education in the last 10 years, but test scores have remained flat (see www.huffingtonpost.com/2013/12/03/us-test-scores_n_4374075.html). In fact, as author and professional pundit Dennis Prager recently noted, if you get a high school diploma, get a job, get married, have children, and go regularly to church or synagogue, your chances of leaving the Bottom 20% and becoming part of the middle class skyrockets enormously. I would add that hard work helps too. As Proverbs 10:4 says, "Lazy hands make a man poor, but diligent hands bring wealth." Or, consider Proverbs 14:23, which says, "All hard work brings a profit, but mere talk leads only to poverty." And, education is useless if it's not accompanied by God's wisdom and a heart that's Born Again.
Thus, it's not the free market that causes poverty, much less some kind of alleged "income inequality." No. The free market actually creates jobs, creates prosperity, and helps people get out of poverty. It also created the American economic engine that won two world wars and ended the Soviet Union's socialist oppression of Eastern Europe. It also created such economic powerhouses as Japan, South Korea, Taiwan, Hong Kong, and Singapore.
In contrast to all that, President Roosevelt's socialist government programs extended the Great Depression in the 1930s and President Johnson's Great Society in the 1960s halted the decline of America's poverty rate. And, President Obama's spending increases and convoluted healthcare law have extended the current economic malaise.
As Dennis Prager pointed out, it's not the free market that creates poverty, halts prosperity, or stops people from leaving the Bottom 20%. It's bad values!
Parents need to know what kind of people teach their children and teenagers in the public schools and at college. Sadly, Robert Reich now teaches at the University of California at Berkley. Even more sadly, Barack Obama is going to be president until January 2017.
Of course, parents also need to be aware of what movies their children watch, whether in the classroom, at the movie theater, or on home video. Only Movieguide® (www.movieguide.org) has the kind of information on which parents and their children can rely.
The mass media creates the culture that shapes and controls society. So, please join Movieguide®'s crusade to change the entertainment industry, fight bad movies like INEQUALITY FOR ALL with good movies, and transform the culture with the Gospel of Jesus Christ, including its defense of private property mixed with private charity, hard work, personal responsibility, and family values.
Can Pictures of Aborted Children Help End Abortion?
By Ben Johnson, Contributing Writer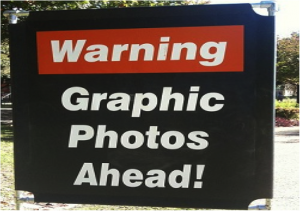 Not really, but we'll talk about them.
Abortionists perpetrate unspeakable crimes against unborn children, but some believe it is those who display pictures of their handiwork who are the real extremists. At times, even those in the pro-life movement have accused those who use "graphic images" of "extremism." <http://www.nytimes.com/2013/11/21/us/anti-abortion-forces-second-guess-tactics-after-ballot-defeat-in-albuquerque.html?ref=todayspaper&amp> Do such images help or hurt the cause?
I confess, I have struggled with the role such images play in the pro-life movement. Despite the deep emotional impact such images had on me the first time I saw them as a young man, the other side characterized them as violence pornography <http://www.unmaskingchoice.ca/faq/aren%E2%80%99t-graphic-abortion-images-pornography-isnt-considered-obscenity>, and I feared widespread use might scare children or desensitize viewers to the horror of abortion.[1]
But none of this gets at the heart of the question:  Is this tactic effective?
Since scientific polling data are hard to come by – a fact that should be changed – we can ask ourselves what history tells us about the usefulness of "graphic images." Heartbreaking images of dead children compelled two national figures to speak out on the issue – and, at least once, directly led the president of the United States to change international policy.
One of those figures was Martin Luther King, Jr. <http://therightswriter.com/2009/10/mlk-was-no-conservative/> . According <http://books.google.com/books?id=HecWJnClV3wC&amp;dq=Martin+luther+king+vietnam+1965]&amp;printsec=frontcover&amp;source=in&amp;hl=en&amp;ei=L7zWSoWiLZKMMuCOgN0I&amp;sa=X&amp;oi=book_result&amp;ct=result&amp;resnum=14&amp;ved=0CCsQ6AEwDQ#v=onepage&amp;q=r>  to numerous <http://books.google.com/books?id=Q_71R9mdYTgC&amp;lpg=PA179&amp;dq=#v=onepage&amp;q=> biographers <http://books.google.com/books?id=FnFT9JpG8VsC&amp;pg=PA258&amp;dq=martin+luther+king+vietnam+1965&amp;client=firefox-a#v=snippet&amp;q=ramparts&amp;f=false>, King decided to more stridently oppose the war in Vietnam after seeing a photo essay <http://books.google.com/books?id=gM2WRhLGPyIC&amp;pg=PA72&amp;dq=martin+luther+king+vietnam+ramparts&amp;client=firefox-a#v=onepage&amp;q=martin luther king vietnam ramparts&amp;f=false> of Vietnamese children bombed by napalm. It was entitled "The Children of Vietnam" <http://nla.gov.au/nla.cat-vn2540986> and published in the January 1967 issue of Ramparts, the New Left periodical edited by Robert Scheer <http://www.truthdig.com/staff/robert_scheer> and, later, my old co-author (and neoconservative) David Horowitz.[2]
King read the issue while dining in the Miami airport. King's aide, Bernard Lee, wrote:
When he came to Ramparts magazine he stopped. He froze as he looked at the pictures from Vietnam. He saw a picture of a Vietnamese mother holding baby, a baby killed by our military. Then Martin just pushed the plate of food away from him. I looked up and said, "Doesn't it taste any good?" and he answered, "Nothing will ever taste any good for me until I do everything I can to end that war.". . . That's when the decision was made. Martin had known about the war before then, of course, and had spoken out against it. But it was then that he decided to commit himself to oppose it.[3]
MLK later told <http://books.google.com/books?id=5jf6K9MMcSUC&amp;pg=PP7&amp;dq=ramparts+magazine+editors&amp;hl=en&amp;sa=X&amp;ei=ul6BUojcB5H54AO-qIGYCA&amp;ved=0CD4Q6AEwAw#v=snippet&amp;q=&quot;children of vietnam&quot;&amp;f=false> a meeting of the Southern Christian Leadership Conference in 1967, "I picked up an article entitled 'The Children of Vietnam,' and I read it, and after reading that article I said to myself, 'Never again will I be silent on an issue that is destroying the soul of our nation and destroying thousands and thousands of little children in Vietnam.'"
King did not live to see the end of the Vietnam War but his opposition, couched in moral terms, was influential.
Others whose consciences were pricked by images of suffering were able to have a direct outcome on policy.
Fifteen years later Ronald Reagan's deputy chief of staff, Michael Deaver, attended a series of National Security Council meetings about the Lebanese civil war. In an effort to drive the PLO out of Lebanon, Israel lay siege to Beirut, and the bombing took a heavy civilian toll on women and children.
"For the past week, I had seen pictures of the bodies piling up in Lebanon, and now my mind couldn't escape those images of the carnage," Deaver wrote in his memoir.
He confronted President Reagan in the Oval Office, threatening to resign if the Gipper didn't take action to stop the killing. "I can't be part of this anymore – the bombings, the killing of children," Deaver told <http://books.google.com/books?id=d9DOoB33ENsC&amp;printsec=frontcover&amp;dq=michael+deaver+drummer+reagan&amp;hl=en&amp;sa=X&amp;ei=-7ZgUtC3I6614AOGt4D4Ag&amp;ved=0CC0Q6AEwAA#v=onepage&amp;q=beirut OR lebanon&amp;f=false>  the president. "You're the one person who can stop it," he said. "All you have to do is tell [Israeli Prime Minister Menachem] Begin you want it stopped."[4]
Reagan immediately telephoned Begin in Tel Aviv.
"Menachem, this is a Holocaust," Reagan said. Begin objected and cajoled, but Reagan insisted that the bombings stop. Ultimately, Begin ordered Defense Minister (and future prime minister) Ariel Sharon to end the attacks <http://books.google.com/books?id=C1kvsToagGEC&amp;pg=PA124&amp;dq=#v=onepage&amp;q=> – and then reduced Sharon's authority in the cabinet <http://books.google.com/books?id=K0LJu7wr1IEC&amp;pg=PA4&amp;dq=#v=onepage&amp;q=> for having ordered them.
Showing the victims of injustice shows its full brutality and inspires public backlash, while tyrants conceal grave crimes. The American people have a deep-seated revulsion of the Nazi Holocaust in part because its atrocities have been exposed in textbooks and covered by an increasing number of heart-tugging films every decade.
But Hollywood – where Fidel Castro, Che Guevara, and Hugo Chavez are considered modern-day heroes – has produced not one big budget film on the Holodomor <http://www.euronews.com/2013/11/22/ukraine-s-enduring-holodomor-horror-when-millions-starved-in-the-1930s/>, the Soviet campaign of genocide and forced starvation carried out against Ukraine's Orthodox Christians. It claimed the lives of 7 to 10 million <http://www.cbc.ca/news/canada/saskatchewan/holodomor-statue-unveiled-for-saskatchewan-legislature-1.2427280>. The same is true of Mao's Great Leap Forward and Cultural Revolution (Mao claimed 45-60 million victims <http://www.dailymail.co.uk/news/article-2017839/Madman-starved-60-million-death-Devastating-book-reveals-Maos-megalomania-turned-China-madhouse.html> ) and the Spanish Red Terror (perhaps 50,000 in one summer, including 6,832 Catholic clergy and religious <http://www.jstor.org/discover/10.2307/261121?uid=3739864&amp;uid=2&amp;uid=4&amp;uid=3739256&amp;sid=21102929605347>). Only one film has been produced about the Khmer Rouge's attempt to return Cambodia to the Year Zero (at the cost of 1.7 million deaths <http://therightswriter.com/2010/11/anti-american-globalists-defend-u-s-at-the-un/>, nearly one-quarter of the population), THE KILLING FIELDS.[5] The Armenian genocide <http://therightswriter.com/2011/04/will-obama-betray-armenian-christians-on-easter-sunday/>, in which Muslims killed 75 percent of the nation's Christians, has been the subject of one film, ARARAT.
Hollywood studios and America's academic institutions may as well be run by historical revisionists who believe these atrocities never occurred. Thanks to their silence, the average American hardly knows these events transpired.
Concealing the suffering of these victims consigns their plight – and the evil of its perpetrators – to the memory hole. The same holds true for abortion victims.
Yes, viewing these images can be hard, both on the passerby and the committed activist. This, too, is true of other graphic images. "King wasn't the only one moved by [Ramparts' "Children of Vietnam"] piece," one chronicler of the Sixties wrote <http://books.google.com/books?id=5jf6K9MMcSUC&amp;pg=PP7&amp;dq=ramparts+magazine+editors&amp;hl=en&amp;sa=X&amp;ei=ul6BUojcB5H54AO-qIGYCA&amp;ved=0CD4Q6AEwAw#v=snippet&amp;q=&quot;children of vietnam&quot;&amp;f=false>. "Many staff members were in tears while working on the spread, and it gave art director Dugald Stermer nightmares. He later said it was 'just about the nastiest job I've ever had.'"
Pro-life activists may need to limit their exposure to such images. No less a pro-life leader than Randy Alcorn has written <http://oregonfaithreport.com/2013/11/are-graphic-anti-abortion-ads-appropriate/>, "To be honest, I sometimes look away now, because I don't need any more convincing. I know for sure that this is the killing of the unborn."
"But even as I say that, it's healthy for me sometimes to look because it is good to be disturbed again," he added.
In truth, abortion images have the power to profoundly disturb their viewers for the same reason other graphic images do: They are supposed to. The mistreatment of another living human being should scream at our sense of humanity until we are spurred to stop it.
Are such images effective? Until a more conclusive report is available, I'll say yes.
Why? Because everyone has a conscience, and everyone has influence.
Some, like King, can shape how the masses think about a topic while others, like Deaver, can spur the most powerful man in the world to end the wanton killing of children. If only Valerie Jarrett <http://therightswriter.com/2009/09/valerie-jarrett-the-next-van-jones/> were shocked by the Douglas Karpen photos.[6] If only Obama were committed to protecting babies – even babies born alive – instead of bragging that he is (and I quote) "really good at killing people." <http://www.jillstanek.com/2013/11/obama-im-really-good-at-killing-people/>
Apparently Kermit Gosnell's actions, or the thought of a child struggling for life on the table after a botched abortion resulted in a live birth, cannot move our current president. But they can and have moved an unknown number of Americans to demand greater protections for the unborn. They demanded individuals use their influence to attain what their conscience tells them is right: that all unborn children are human beings endowed by their Creator with the right to life, liberty, and the pursuit of happiness.
When conscience sets influence to work on behalf of righteousness, justice prevails.
ENDNOTES:
1. Monica Migliorino Miller has written a well thought out apologia for the use of such images in the September issue of New Oxford Review, which I would commend to anyone.
2. The piece, written by William Pepper, grossly overstated the number of Vietnamese child casualties <http://books.google.com/books?id=gM2WRhLGPyIC&amp;pg=PA72&amp;dq=martin+luther+king+vietnam+ramparts&amp;client=firefox-a#v=onepage&amp>. It claimed U.S. soldiers had wounded or killed one million Vietnamese children by that time. Most experts place the number at perhaps half that much.
3. Recorded in David Garrow, Bearing the Cross: Martin Luther King, Jr. and the Southern Christian Leadership Council (New York: Harper Collins, 1985), 543.
4. Deaver, A Different Drummer, pp. 101-2.
5. Two if you count two brief scenes sandwiched between repulsive, self-indulgent monologues in Spalding Gray's Swimming to Cambodia.
6. Despite decades of viewing abortion victim photos, and having a pretty rugged constitution, the pictures of Doug Karpen's victims forced me to stop and weep.
Editor's Note:  This article is republished from The Right's Writer, http://therightswriter.com. The Right's Writer is an online archive of articles by Ben Johnson, conservative journalist, editorial writer, media guest, and frequent Media Matters target. Ben is U.S. Bureau Chief of LifeSiteNews LifeSiteNews.com and guest host of Nthing But Truth with Crane Durham on AFR Talk. His writings have appeared in The (UK) Guardian, Human Events, and have been cited by CBS News, "The Rush Limbaugh Program," Sean Hannity, Michelle Malkin, and many others. His insight and quick turn-of-phrase have landed him regular appearances on The Michael Savage Show, The G. Gordon Liddy Show, The Michael Reagan Show, The Alan Colmes Show, and a host of programs across the nation.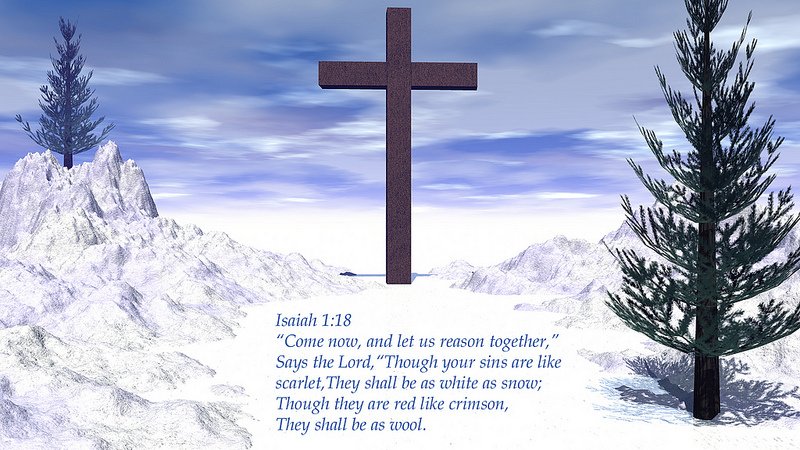 By Dr. Tom Snyder, Editor
I remember seeing a Woody Allen movie where his character tries to seek answers for his depression in religion. After rejecting Judaism, Christianity, and New Age theology, he finds his answer in the iconoclastic comedy of the Marx Bros.
Of course, it was after this overt rejection of Christianity that the world discovered that Woody was leaving Mia Farrow for his underage adopted daughter. Woody had flirted with pederasty and pedophilia before, most notably in his movie MANHATTAN, but eventually, Woody's Anti-Christian bigotry and his rejection of Jesus Christ led to pedophilia in real life.
There is an unrequited darkness and bitterness in the soul of those who hate religion and faith. Only Jesus Christ can overcome this darkness and bitterness.
Recently, two journalists, Christopher Hitchens and Sam Harris, have appeared on TV and radio talk shows speaking bitterly and falsely against people of faith, especially Christians. They think people who have faith in God and Jesus are irrational and stupid.
In reality, however, it is the atheist who must be irrational in order to believe the fantastic idea that all human science and art come from non-rational processes that are purely, and only, physical. As the leading atheist Antony Flew has discovered, such belief is not rational or scientific.
Unlike all other religions, Christian theology is based on logic and on historical fact. No one has successfully refuted the historical reliability of the New Testament documents, which contain journalistic investigations and historical eyewitness testimonies about the life, death and physical resurrection of Jesus Christ. Only a rational, logical person can truly understand these texts, their historical context, their meaning, and their story.
That said, even a person who's mentally disabled must use the basic laws of logic to understand the simple truths of the Christian faith and be saved.
Whenever Christians rationally study these texts, or hear the Gospel message, God illuminates their minds with the power of the Holy Spirit. That power is a rational power, which helps them apply the logic and reason of their own spirits or minds (mind is just another word for spirit in this article) to understand the Christian faith and the New Testament documents that teach that faith. Such power is foolish to the atheist, because, ultimately, the atheist himself doesn't really understand the power of mankind's God-given logic and reason.
God is the ultimate source of all logic and reason. He uses our minds to make us whole, through the power of the Gospel of Jesus Christ. That Gospel is empirically revealed and taught through the journalistic investigations and historical eyewitness testimonies in the New Testament about the life, death, and physical resurrection of Jesus Christ. These empirical investigations and testimonies are composed of logical, rational truth.
Thus, having trusting faith and confidence in God and Jesus Christ is not irrational. In fact, it is one of the most rational things you can do. It is a rational faith founded on fact!
Regrettably, however, many Christian churches and denominations have drifted away from this rational faith. Consequently, the children they are teaching often drift away even further into apathy, anger, atheism, bitterness, Anti-Christian bigotry, sinfulness, and other evil attitudes.
The heresy and anti-intellectualism in these churches and denominations also affects those who have never entered their halls. Already ignorant, such unchurched people compound their ignorance by preaching publicly against religion in general and Christianity in particular.
Forgive them, Father, for they don't know what they're doing!
With God's help, we can restore a rational, orthodox faith within society. Your support of The Culture Watch and its sister organizations, MOVIEGUIDE® and the Christian Film & Television Commission® ministry (www.movieguide.org), is one way to do just that. Please call 1-888-248-6689 or visit www.movieguide.org to make a significant donation.

Bill Federer Sees Obama Strategy Clearly in Machiavelli Quotes
By Bill Federer, Contributing Writer
Editor's Note:  William J. Federer is the author of "Change to Chains:  The 6,000 Year Quest for Global Control" and "What Every American Needs To Know About the Quran:  A History of Islam and the United States."
"If you like your health-care plan, you can keep it. Period." – President Barack Obama.
Americans are stunned by the president's disregard for his promise.
This makes perfect sense, though, when one reads the popular political handbook written by Niccolo Machiavelli in 1515 titled "The Prince":
"The promise given was a necessity of the past:  the word broken is a necessity of the present."
"A wise ruler ought never to keep faith when by doing so it would be against his interests."
"A prince never lacks legitimate reasons to break his promise."
Machiavelli explained how people are inclined to believe lies from their leaders:
"One who deceives will always find those who allow themselves to be deceived."
"Men are so simple and so much inclined to obey immediate needs that a deceiver will never lack victims for his deceptions."
"Men are so simple and yield so readily to the desires of the moment that he who will trick will always find another who will suffer to be tricked."
Machiavelli taught that "the end justifies the means." If a leader is convinced his "end" is good, any "means" necessary to achieve that end is permitted:
"Politics have no relation to morals."
"No enterprise is more likely to succeed than one concealed from the enemy until it is ripe for execution."
"It is double pleasure to deceive the deceiver."
Machiavelli promised "change":
"One change always leaves the way open for the establishment of others."
"Whosoever desires constant success must change his conduct with the times."
"I'm not interested in preserving the status quo; I want to overthrow it."
As Americans are awakening to the realization that a Machiavellian leader could actually lie to them, they may be curious to read how Machiavelli instructs a leader to treat his opponents:
"If an injury has to be done to a man, it should be so severe that his vengeance need not be feared."
"Severities should be dealt out all at once, so that their suddenness may give less offense; benefits ought to be handed out drop by drop, so that they may be relished the more."
"The new ruler must determine all the injuries that he will need to inflict. He must inflict them once and for all."
Machiavelli continued:
"Men ought either to be indulged or utterly destroyed, for if you merely offend them they take vengeance, but if you injure them greatly they are unable to retaliate, so that the injury done to a man ought to be such that vengeance cannot be feared."
"Men should be either treated generously or destroyed, because they take revenge for slight injuries – for heavy ones they cannot."
"Whoever conquers a free town and does not demolish it commits a great error and may expect to be ruined himself."
Are people beginning to fear government? Machiavelli recommended a leader make that happen, too:
"Men shrink less from offending one who inspires love than one who inspires fear."
"Since it is difficult to join them together, it is safer to be feared than to be loved when one of the two must be lacking."
"It is better to be feared than loved, if you cannot be both."
"It is much more secure to be feared than to be loved."
Note:  This summary of Machiavelli's quotes is excerpted from William J. Federer's upcoming book, "Change to Chains, Volume 2:  The Rise of the Tyrant." Get your copy of  "Change to Chains, Volume 1:  The Rise of the Republic" at the WND Superstore at www.wnd.com.

By Dr. Tom Snyder, Editor
One of the most important principles in the United States Constitution is the principle of "enumerated powers." Under this principle, the three branches of the federal government only have the power to do those things that the Constitution says they can do.
A plain reading of the text of the Constitution shows beyond all reasonable doubt that the federal government should not be allowed to give aid to education or the poor. This kind of aid is not only unconstitutional, it also is anti-American. James Madison, the "Father of the Constitution," said as much in a speech before Congress on February 6, 1792. In that speech, Madison said such aid is unconstitutional. He also said it "would subvert the very foundation, and transmute the very nature of the limited government established by the people of America" (The Papers of James Madison, Vol. 14 [Charlottesville:  University Press of Virginia, 1983], pages 223-224).
Federal Aid to Education and the Poor Is Immoral
Federal aid to education and the poor is immoral. God clearly speaks out against big government in the Hebrew Scriptures (1 Sam. 8). Jesus Christ in the New Testament documents strongly supports the moral teachings of the Hebrew Scriptures. In the Hebrew Scriptures, God commands parents to educate their own children. Never does God command the government to educate children and feed the poor, despite many passages that talk about government leaders, judges and kings. Jesus Christ and His apostles clearly teach that families, individuals and churches should take care of the poor, not the government (Matt. 6:1-4 and 1 Tim. 5:3-16). Only political leaders in places like Nazi Germany, the Soviet Union and Red China (and their National Socialist cronies in the two major political parties) believe in government aid to education and the poor. Big Government, in fact, has murdered hundreds of millions of people throughout history, more than any other force, including religion!!!
Federal Aid to Education and the Poor Does Not Work
It's a well-known fact, supported by research, that federal aid to education in the United States has not improved reading and math scores in the past 50 years. Why do our political leaders and national journalists continue to believe that it will? Are they just willfully ignorant? Are they stupid? Or, are they just plain evil?
It's also a fact that federal aid to the poor has not conquered poverty but instead has created a poor underclass. Most of the poor now are single women and minorities, so federal aid to the poor must also be racist and sexist. It's also atheistic (therefore violating any sensible definition of the "separation of church and state," whether a liberal one or a conservative one). Finally, the welfare state created by naïve and greedy politicians in the 1960s (and sustained by the current crop of overpaid politicians and bureaucrats) has created a cycle of poverty, violence, and sexual immorality. This Godless, neo-fascist welfare state has destroyed families of all skin colors, and the numbers of unwed pregnancies have skyrocketed across all demographic groups.
Conclusion
The Protestant Founding Fathers of our nation believed in a small, limited government. They would have opposed the bloated federal government we now have, as well as the bloated state and county governments that pollute the political waters of our once great nation.
Can we do any less?
Note:  Below is the full text of President James Madison's quote about federal aid to education and the poor, in light of the "genera; welfare" clause of the United States Constitution:
"If Congress can employ money indefinitely to the general welfare, and are the sole and supreme judges of the general welfare, they may take the care of religion into their own hands; they may appoint teachers in every State, county and parish and pay them out of their public treasury; they may take into their own hands the education of children, establishing in like manner schools throughout the Union; they may assume the provision of the poor; they may undertake the regulation of all roads other than post-roads; in short, every thing, from the highest object of state legislation down to the most minute object of police, would be thrown under the power of Congress. . . . Were the power of Congress to be established in the latitude contended for, it would subvert the very foundation, and transmute the very nature of the limited Government established by the people of America." – James Madison, The Papers of James Madison, Vol. 14 (Charlottesville:  University Press of Virginia, 1983), pages 223-224.
By Dr. Tom Snyder, Editor
The election of Pope Francis has created some questions about the direction Pope Francis will take the Catholic Church, especially what kind of "reforms" he should or shouldn't undertake.
On that note, one of the more interesting facts about the new Pope's election was the reason he took the name Francis, per the famous priest, St. Francis of Assisi. In deciding to pick that name, the new Pope said he recalled a fellow priest telling him to remember the poor, as the apostles instructed St. Paul in Galatians 2:10.
That brings up an important question that's right now occupying America's political leaders in Washington, D.C., as they engage in vigorous debates over the federal budget:
What is the right way to remember the poor?
Well, nowhere in the New Testament documents, or the other books of the Bible, do Jesus Christ, His apostles, God the Father, the Holy Spirit, Moses, or the Hebrew prophets command the government to take money from its citizens and transfer it to poor people. In fact, the Bible says just the opposite.
Thus, God presents us with three general ways in the Bible to take care of the poor and needy:  1) Through the family; 2) Through the church; and, 3) Through individual charity.  The applicable passages for these three ways are Deut. 14:28, 29, Numbers 18:24, Matthew 6:1-4 and 1 Timothy 5:3-16.
The first two ways are pretty clear. People's first obligation is to the needy, poor, widowed, and orphaned in their own families. Only after they do this do they have any obligation to help the needy, poor, widowed, and orphaned through their local church organization. God established the pattern for this kind of church giving in Numbers 18:24 and Deuteronomy 14:28, 29. As David Chilton points out in his great book "Productive Christians in an Age of Guilt Manipulators," the bulk of Christian giving to the local church should be geared toward financing professional theologians, experts in biblical law and church discipline, teachers of God's Word, the Bible, and leaders skilled in worship. It was only every third year that all the giving was set aside to help the needy, poor, widowed, and orphaned. Even then, the money wasn't given just to anyone who showed up. Those able to work, but who refuse to work, don't qualify for any help! Also, those who have families to take care of them don't qualify, nor do widows under age 60 qualify, according to the Apostle Paul in 1 Timothy 5:3-16.
Jesus Christ, who is God in the flesh, talks about the third way in Matthew 6. He tells His listeners that they should give individual charity. He also says they should give such charity secretly:  "Don't let your left hand know what your right hand is doing."
In other words, Jesus isn't a socialist. Nor is he a liberal. In fact, in none of the Bible passages just cited, nor in any others, does Jesus, God, or even Moses cite the government as the means by which the poor, needy, disabled, widowed, and orphaned are housed, clothed, and fed.
In other words, Jesus Christ and the first Christian leaders who met him support individual private charity and personal responsibility, not government handouts!
Thus, a simple, straightforward reading of the Bible, God's Word, including the "Red Letter" words of Jesus Christ, the Son of God, clearly shows that the American welfare state is Anti-Christian and Anti-Biblical. Any Christian who advocates such a government welfare system (including clergymen or women) should be harshly rebuked. Furthermore, any members of any political party, including Republicans, Democrats, Libertarians, Communists, or whatever, who advocate such a socialist system yet claim to be Christian should be reprimanded by their fellow brothers and sisters in Christ and by all church leaders.
If any such party members refuse to repent and change their ways in this matter, then their names should be posted at their church and throughout the whole land so that all Christians in the United States can know not to vote for these people or place them in positions of authority and leadership. Of course, all Christians should encourage families to take care of their own. Also, they should also encourage their churches to give at least one-third of their charitable donations to help the poor, needy, widowed, and orphaned.
On that note, it's interesting to recall that the Tenth Commandment in Exodus 20:17 actually protects private property by commanding people not to covet their neighbor's house or belongings. That commands applies to the average citizen as well as the elected official, the judge, and all other government officials.
Furthermore, the Bible condemns laziness and praises hard work. Proverbs 10:4 says, "Lazy hands make a man poor, but diligent hands bring wealth." Proverbs 14:23 says, "All hard work brings a profit, but mere talk leads only to poverty."
Finally, it's instructive to note that, in Mark 7:20-23, not only does Jesus Christ declare that all sex outside of heterosexual marriage, including homosexuality, pre-marital sex, and adultery, is evil, he also declares that both greed and envy are evil. Thus, Jesus Christ condemns both the greed of the rich man as well as the greed of the poor man, and the envy of the poor man as well as the envy of the rich man.
In fact, if He were to appear to us now, Jesus probably would condemn the "politics of envy" of the left, including President Obama's multiple "class warfare" attacks on private property. He would also extol the virtues of hard work, thrift, and capitalist empowerment, not just the value of charity!
Liberals and socialists like President Barack Obama, former Speaker of the House Nancy Pelosi, and Senate Democratic Party leader Harry Reid are clearly violating the commands of Jesus Christ, who is God in the Flesh. They are also violating the commands that God gives all of us in the Hebrew Scriptures as well. If they truly wanted to follow the words of Jesus in the New Testament, they should stop their opposition to the conservative movement to reduce unwarranted government intrusion into our private lives and join it. One of the first things they would do immediately is help eliminate ALL government programs for the poor.
Government aid to the poor isn't only Anti-Christian and Anti-Biblical. It's also Anti-American and unconstitutional. This is exactly what the future President, James Madison, the "father" of the constitution, told Congress on Feb. 6, 1792:
"If Congress can employ money indefinitely to the general welfare, and are the sole and supreme judges of the general welfare, they may take the care of religion into their own hands; they may appoint teachers in every State, county and parish and pay them out of their public treasury; they may take into their own hands the education of children, establishing in like manner schools throughout the Union; they may assume the provision of the poor; they may undertake the regulation of all roads other than post-roads; in short, every thing, from the highest object of state legislation down to the most minute object of police, would be thrown under the power of Congress. . . . Were the power of Congress to be established in the latitude contended for, it would subvert the very foundation, and transmute the very nature of the limited Government established by the people of America." – James Madison, The Papers of James Madison, Vol. 14 (Charlottesville:  University Press of Virginia, 1983), pages 223-224.
Christians must stop the Anti-Christian, Anti-American, ungodly, immoral, and unconstitutional financial rape of American citizens by the totalitarian, socialist welfare politicians and fatcat bureaucrats! They must establish a proper and godly system of family, church, and private charity divorced from government. Not just Christians, but all true Americans, should follow God's clear guidance in this matter. God will reward them mightily for their obedience in these matters.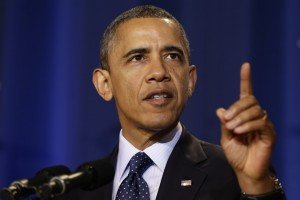 By Dr. Tom Snyder
President Obama keeps saying he wants a "balanced" plan to replace the "sequestration" deal he engineered with the Republicans that reduces government spending by $1.2 trillion over 10 years.
Read the rest of this entry »