The International Symposium has tapped Dr. Ted Baehr to give the keynote speech at a Pasadena, California based event.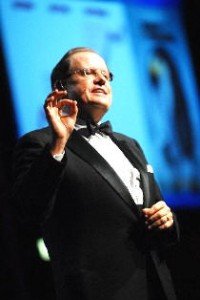 Dr. Baehr will speak on "THE UNIVERSITY IN A MEDIA AGE: How the Entertainment Industry Impacts the University" as part of the symposium theme "The Idea of a University: From John Henry Newman to the Multiversity and Beyond."
The Symposium will be held August 6th and 7th at the Hilton in Pasadena, California.  It is open to all and the admission is free.
For more information, visit www.jis3.org/symposium2010.htm.