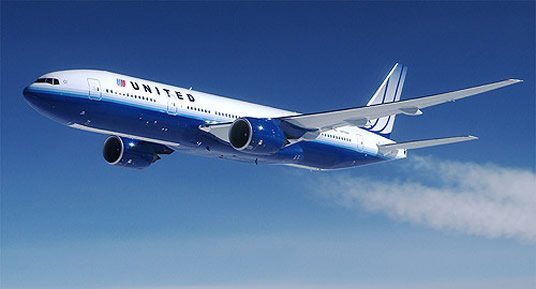 By Ted Baehr, Publisher 
Ever lost your bag on an airlines? I have – several times. Even so, my bags have always found their way back to me within 24 hours anywhere around the world on any airlines – except United Airlines!
Recently, we had a wonderful German friend fly from Argentina to meet with us here in California. As sometimes happens, her bags were lost.
The problem was not the lost bag, but the communication with United Airlines. When we called the Baggage Resolution Service Center every few hours or so in an attempt to deal with it, the person who answered was always some nice person in Delhi, India, and they knew nothing about the bag. After all, they were in India, not Houston, Texas, or Los Angeles.
We have an office in Mumbai, India, so we understand. They were doing their best. Several of them said that the bag was scanned in Houston, the first port of entry, but that could never be confirmed.
Even 76 hours later, there was no way to talk to Houston or even Los Angeles, without driving over an hour over to LAX. Which we finally did, and then one of our family went to Houston International Airport to check there.
Therefore, I called other United Airlines numbers. United Airlines customer service numbers went to people in the Philippines, who again knew nothing. Calling the United Airlines office in Chicago was frustrating because nobody answered. I finally wrote to Jeffery A. Smisek, President, of UA, United Continental Holdings, Inc.
A couple of years ago, United Airlines had the worst customer service rating. Evidently, it hasn't improved. Even though I had been a United Frequent Flyer for a long time, I switched many years ago to American because at American, Delta, and other airlines you can usually talk to people who know what's happening or who can check. With yearly travel to Germany, Russia, Korea, Japan, Australia, etc., I fly all the time in the USA and overseas. So far, I have had bags delayed in Amsterdam and Jerusalem for a day, but never this type of incompetence, negligence, and mendacity.
The United Airlines' baggage representative in India said that UA has great software, but software is useless without eyes on the ground actually looking for your bags.
The United Airlines site says UA is buying new equipment, but without service, United Airlines is worthless.
In the United Airlines Customer Commitment statement to United Airlines travelers, UA notes that baggage service is one of United Airlines primary areas of commitment. This clearly isn't the case. So, travelers beware.