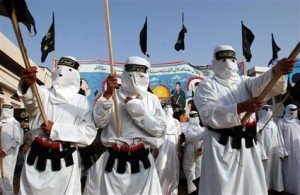 By Dr. Ted Baehr, Publisher, and Dr. Tom Snyder, Editor
The news announcement Wednesday, July 7, 2010 that eight Christians were killed in Nigerian Muslim attacks is another example of fundamentalist Muslims under Sharia law doing what comes naturally – viciously murdering innocent people, especially Christians, Jews, Hindus, and Buddhists.
It has been said by the uneducated that all religions are the same – that there is no difference between Christians, Muslims, Jews, Hindus, etc. . . . That doesn't make any sense! That's like saying all ice cream flavors taste the same. Or, better yet, all political opinions are the same. If that were true, what is everybody fighting about? And, why do ice cream companies make so many different flavors?
Mohammed, the alleged founder of the Muslim faith, was