By David Outten
President Obama has come out in favor of same sex marriage saying, "We are both practicing Christians, and obviously this position may be considered to put us at odds with the views of others, but, you know, when we think about our faith, the thing at the root that we think about is, not only Christ sacrificing himself on our behalf, but it's also the Golden Rule, you know, treat Read the rest of this entry »
By Jeff Holder
Is this the best we got?
That's the nagging thought in the minds of many conservatives as they survey the candidates who want to lead our country. We talk often about "electability" and "lesser of two evils" and "picking the best of the bunch." And we almost believe it. But deep down inside, we want a strong American conservative leader. Because we hope that he or she could give us our country back.
Read the rest of this entry »
By Mike McManus
President Obama was asked at his press conference if the election meant that with regard to terminating "Don't Ask, Don't Tell" that he needed "to tell your liberal base you are not able to get it done?"

Nope. He replied, "I have been a strong believer that if someone is willing to serve (in the military) they should not be prevented from doing so. Overwhelming majorities feel the same way." And Congress has "time to act in the lame duck session."
This is outrageous.
Obama has learned nothing from what he acknowledges was a "shellacking."
Almost 90 new Republicans have been elected to Congress, but will not be seated until January. The new Congress would never vote to allow openly gay men to serve, a step opposed by the heads of every branch of the military (though it is supported by the Secretary of Defense).
So the President plans to push for a vote on gays in the military in the two-week lame duck session dominated by Democrats, 61 of whom who have been voted out of office!
Did Obama notice that the Democrats in the Maine Legislature which voted for same-sex marriage, were voted out of office this week? That is explicit evidence the President is wrong in asserting "overwhelming majorities" favor same-sex marriage. The public opposes it. Forty-two states have passed Defense of Marriage Act laws that limit marriage to a man and a woman. Thirty put it in their state constitutions.
Read the rest of this entry »
By Judith Reisman
On October 22, 2010 President Barack Obama issued a formal message to young girls and boys to "be true to" themselves by adopting the current lionized state of homosexism as "a source of pride, and a source of strength." Having been young once himself, Mr. Obama knows that teenagers are by definition "immature" and remain so until roughly age 21 when their cognitive neuro anatomy catches up with their bodies.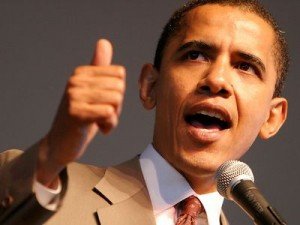 Why tell children to feel "pride" and "strength" in adopting an early death sentence when you are too immature to know much of anything? How cruel, how outrageously heartless!
Instead of urging vulnerable youths into premature sexual riddled with crippling disease and death, Mr. Obama should have pointed to the October 9, 1998 Washington Post full page advert by The Whitman-Walker Clinic.
Read the rest of this entry »
By Sharon Sebastian

Editor's Note: Sharon Sebastian is an author, writer, public speaker ,and contributor to various forms of media including cultural and political broadcasts, print, and online websites. In addition to the heated global debate on creation vs. evolution, her second book, "Darwin's Racists – Yesterday, Today and Tomorrow," highlights Social Darwinism's impact on America's political ideology today and its influence on current policy out of Washington (www.DarwinsRacists.com). Reviewers proclaim "Darwin's Racists" a "Must Read," "Incredibly Timely" and "Perhaps the Most Important Book in Publication Today," as it addresses Social Darwinism's national influence with its Marxist/Socialist underpinnings that directly impact the fractious political, educational, religious, and social environment in America today.
Obama a Christian? Millions of Christians pray nightly – "If only it were so." Not just for the country, but for the man. God's grace and mercy through Jesus Christ is the greatest of life's blessings on all who profess Him as their Lord and Savior in adherence to God's Word in the Bible. Less than that is a deception to self and others about being Christian. God's Word warns of that deception. True Christians may prefer a president be Christian, knowing that such a person will strive to live by the Godly principles upon which this nation was founded, but they do not require that a President be Christian.
Read the rest of this entry »
by Sharon Sebastian
Crisis is the dominant strategy of the Obama White House. Crisis is not only their basis for "change," it is also a tool of distraction. While the American people are put in panic mode by the latest "emergency" or calamity by a seemingly wrought White House and media, crisis provides opportunity for Obama and cohorts to hurriedly implement their agendas. But, now as more and more Americans are paying attention, they are catching on.  They are discovering that at the root of America's crisis is the very President himself.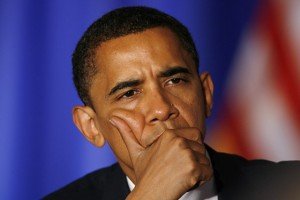 Early on complaints were, albeit legitimate ones, that Obama lacks business acumen. That he has neither business experience nor an education in economics. It soon became apparent to Americans that neither was needed.  One does not need business experience or education to bring down an economy or to inflict a deepening "economic crisis." Business acumen is not needed to empty the U.S. treasury, trample free enterprise, hamstring small businesses with healthcare regulation and impending taxes, squeeze the middle class, increase unemployment/entitlement lines, raise taxes that will kill jobs, place a moratorium on oil production that kills jobs, regulate independent fishermen out of business, and, based on fraudulent global warming, push for a Cap and Trade/EPA regulated energy bill that will bust the budgets of households across America.  That is the making of a good crisis.  Obama's White House Chief of Staff, Rahm Emanuel, is often quoted as never wanting a good "crisis to go to waste."
Crisis in the making:  New
Read the rest of this entry »
By Wiley Drake
When Obama wrote a book and said he was mentored as a youth by Frank, (Frank Marshall Davis) an avowed Communist, people said it didn't matter.
When it was discovered that his grandparents, were strong socialists who sent Obama's mother to a socialist school where she was introduced to Frank Marshall Davis. He was later introduced to young Barrack Hussein Obama, People said it didn't matter.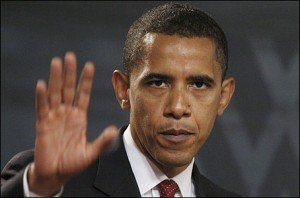 When people found out that Barrack Hussein Obama was enrolled as a Muslim child in school and his father and stepfather were both Muslims, people said it didn't matter.  When he wrote in another book he authored "I will stand with them (Muslims) should the political winds shift in an ugly direction" people said it didn't matter.
When he admittedly, in his book, said he chose Marxist friends and professors in college– people said it didn't matter.
When he traveled to Pakistan after college on an unknown
Read the rest of this entry »
By Robin of Berkeley
So what is the matter with Obama? Conservatives have been asking this question for some time. I've written a number of articles trying to solve the mystery.
Even some liberals are starting to wonder. James Carville railed about Obama's blasé attitude after the catastrophic oil spill. The New York Times' Maureen Dowd revamped Obama's "Yes We Can" motto into "Will We Ever?"
The liberal women of the TV show "The View" have expressed sympathy for Michelle Obama's living with a man so out of touch. Peggy Noonan, hardly a vehement Obama foe,  recently pronounced him
Read the rest of this entry »
I was born in one country, raised in another.My father was born in another country.I was not his only child.

He fathered several children with numerous women.

I became very close to my mother, as my father showed no interest in me.

My mother died at an early age from cancer.

Although my father deserted me and my mother raised me, I later wrote a book idolizing my father not my mother.

Later in life, questions arose over my real name.

My birth records were sketchy.

No one was able to produce a legitimate, reliable birth certificate.
by Sharon Sebastian
It's afoot. The target: Christianity. Hijack, overthrow, or purge, the Obama government is making its move. True Christianity consists of people of biblical faith who are tolerant and giving while adhering to the Judeo-Christian teachings of Jesus Christ.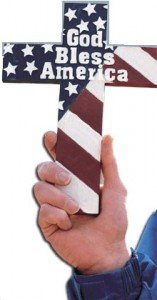 Rabbi Daniel Lapin of the American Alliance of Christians and Jews has witnessed the blessings of living in a Christian nation:  "It is not an accident that America has provided the most tranquil level of prosperity that Jews have enjoyed for 2000 years and that is because America is a Christian nation. .I think always of America's Bible Belt as Judaism's safety belt."   History records that true Christianity benefits nations.
Though over 75% of Americans profess to be Read the rest of this entry »