By Larry Klayman, Founder of Freedom Watch
During the Ronald Reagan Administration, Voice of America (VOA), the nation's international broadcast network, was used effectively to educate the Soviet people about the virtues of freedom. By all accounts, it played a huge roll in bringing down the Soviet empire from within, and providing freedom to its people, which had been enslaved by communism.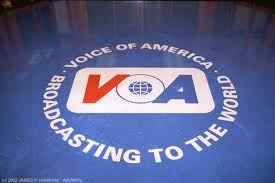 Now another despotic regime, even more evil than the Soviets, threatens not only its people, but the entire world. This is the radical Islamic regime in Iran, run by fanatical mullahs who are bent on the destruction of the Persian people, as well as Christians and Jews worldwide. These mullahs are perpetrating a modern day Holocaust, imprisoning, raping, torturing, and murdering anyone who dare complain about their brand of extreme Islam, or women's or other human rights.