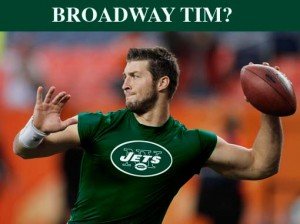 Step aside "Broadway Joe" Namath. Here comes Tebomania.
As an avid Tim Tebow fan I was stunned to hear the New York Jets even had an interest in him, much less that they would beat out Jacksonville and trade for him. But, God's ways are higher than man's ways.
God loves the people of New York just as much as he loves the people of Jacksonville.
God has apparently arranged an extended mission trip for