By Ronald W. Kirk
Theology Editor, Nordskog Publishing Inc.
As a long time teacher, I know how hard it is to get peoples' attention—young people's attention especially. Things like America's early history, Pilgrims, Founding Fathers and Constitutions and such may not make much sense to those who live on the Internet, IPods, video games, texting, hanging out—whatever. Do I really have to listen to another geezer talking at me?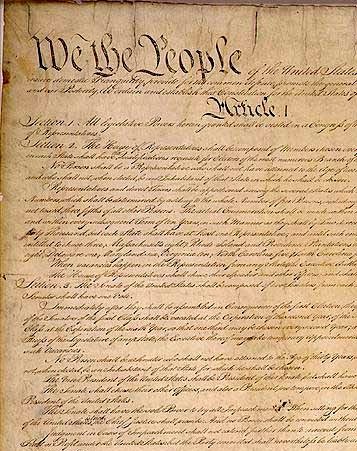 Let's give this a try. Have you ever had trouble getting along with other people? Have you ever had a bully pick on you? Have you ever been hurt or troubled by others for apparently no good reason? No one likes being picked on by a bully. And by the way, why are there so many of them?!
Bullies have always been one of our biggest problems. This is so because of a problem deep inside every one of us. This problem is known as sin. Sin is something powerful and selfish. It controls us from birth.
When we were babies, we cried if we didn't get our way instantly. We cried for no reason! We always wanted something. When we grew a little older, if we had a toy and our friend had a toy, we would want both toys! We would try to take them, and we would even hurt our friend, or brother or sister, just to get our own way, to get that toy. We always wanted attention. Attention might not make us happy, but we wanted it anyway.
Some of us had wise parents. They gently corrected us, little by little. Sometimes they even punished us to help us learn a better way. Jesus gave us the better way: Love God and love your neighbor. We love by doing things for the good of the other person. It is the exact opposite of selfishness.
Read the Post An Introduction to Bullies and the U.S. Constitution for Young People