By Mike McManus
President Obama was asked at his press conference if the election meant that with regard to terminating "Don't Ask, Don't Tell" that he needed "to tell your liberal base you are not able to get it done?"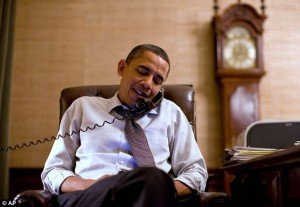 Nope. He replied, "I have been a strong believer that if someone is willing to serve (in the military) they should not be prevented from doing so. Overwhelming majorities feel the same way." And Congress has "time to act in the lame duck session."
This is outrageous.
Obama has learned nothing from what he acknowledges was a "shellacking."
Almost 90 new Republicans have been elected to Congress, but will not be seated until January. The new Congress would never vote to allow openly gay men to serve, a step opposed by the heads of every branch of the military (though it is supported by the Secretary of Defense).
So the President plans to push for a vote on gays in the military in the two-week lame duck session dominated by Democrats, 61 of whom who have been voted out of office!
Did Obama notice that the Democrats in the Maine Legislature which voted for same-sex marriage, were voted out of office this week? That is explicit evidence the President is wrong in asserting "overwhelming majorities" favor same-sex marriage. The public opposes it. Forty-two states have passed Defense of Marriage Act laws that limit marriage to a man and a woman. Thirty put it in their state constitutions.