By Yervand Kochar
Very few works of art communicate the Armenian spirit—its strength and depth, its continuous pain and inexplicably persistent hope—to the degree it is communicated through the music of Vartabet Komitas and the art of Yervand Kochar.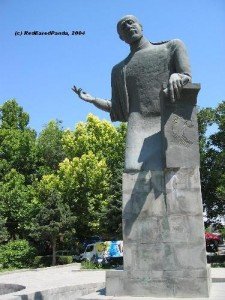 Komitas and Kochar are, respectively, the musical and imaginative colossuses of the Armenian cultural psyche. Through their tragic lives and magnificent art, these artists manifested the undefeated spirit of the Armenian people and shed some precious light on the mystery of human perseverance against oppressive darkness and violence.
The lives, as much as the art, of Komitas and Kochar are navigational maps of the Armenian experience, a sublime alchemy of transforming a matter of base, brutal circumstances into a gold of spiritual ascendance.
Komitas was a victim of and witness to the Armenian Genocide, an experience that would eventually drive him into a dark corner of insanity and shorten the creative expression of one of the world's most original and unique composers.