Lawyer, wife, five children shot to death after he tried to defend Christian
By Jeremy Reynalds
Senior Correspondent for ASSIST News Service
ISLAMABAD, PAKISTAN
Islamic extremists killed a Christian lawyer, his wife and their five children in northwestern Pakistan this week for mounting a legal challenge against a Muslim who was charging a Christian exorbitant interest, local sources said. According to a story by Compass Direct News, police found the bodies of attorney and evangelist Edwin Paul and his family on Sept. 28 at their home in Haripur, a small town hear Abbotabad in Khyber Pakhtunkhwa Province (previously known as the North-West Frontier Province, or NWFP), according to Haripur Station House Officer (SHO) Maqbool Khan.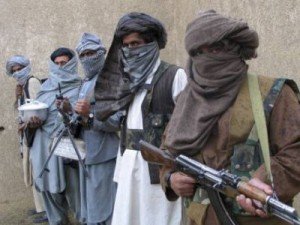 The victim and his wife Ruby Paul, along with their five children ages 6 to 17, had been shot to death.
"On Sept. 28 at around 8 a.m., we received a call from Sher Khan colony that people heard gunshots, and there was a group of people who ran from a house and drove away," Compass reported Khan said. "We went and found seven bodies in a house."

Paul's Muslim neighbor, Mushtaq Khan, told Compass that the previous day a group of armed men had threatened the lawyer.
"On Monday a group of armed men stopped Paul and took him by the collar and said, 'Leave the town in 24 hours – we know how to throw out Christians, we will not allow even a single Christian to live here. We will hang them all in the streets, so that no Christian would ever dare to enter the Hazara land."
Compass reported the Hazara are settlers from northern Pakistan who are an ethnic mixture of Punjabi Jats and Pashtuns (also called Pathans). Drawing attention for demanding a separate province for themselves when the NWFP became Khyber Pakhtunkhwa, the Hazara community financially supports area Islamic extremist groups and is known for charging up to 400 percent interest to Christians. Paul had moved with his family to the area in February.
Compass said he had taken up the case of Robin Mehboob, a Christian taxi driver in Haripur who had received a loan of 150,000 rupees (US$1,725) from Noor Khan, an influential Muslim whose lending network extends to some parts of Punjab Province, to buy a taxi. Originally Noor Khan agreed that Mehboob would pay back 224,000 rupees (US$2,580) after one year, Mehboob said.
"I gave my property papers as a guarantee," Mehboob told Compass, "but then the amount of the interest was raised to 500 percent because I am a Christian – he was demanding back 1.12 million rupees (US$12,893). They have forcefully taken over my property and have confiscated my taxi as well. I am a poor man; the taxi is the only source of income."
Paul took Mehboob and the documents of the original loan agreement to the Haripur police station, Mehboob said. "We talked to the SHO, who said, 'You can file a complaint, but I can assure you that no one will testify against Noor Khan, as he is supported by extremist groups,'" Compass reported Mehboob said. "We filed the complaint, and one of the police officers informed (Noor) Khan that we went to the police station."
On their way back from the police station, three cars filled with Noor Khan's associates stopped near his house, Mehboob said.
"They came out and said, 'How dare you Christians go to the police, don't you know we own the law here?' They assaulted us, beating us with fists and clubs, and warned that if we try to seek any assistance, they will kill us."
Compass said Mehboob left Haripur that night and went to his brother in Sialkot.
Compass reported Paul wrote to the Khyber Pakhtunkhwa government, Christian organizations and churches for help, explaining how Noor Khan and the extremist groups were driving Christians out of the area by taking over their property or threatening to kill them unless they sold their homes.
Compass said the Muslim extremist groups most active in the area are the banned Jamat ul Dawa, the Sunni Tahreek, and some groups linked with the Pakistani Taliban. The extremist groups were making fake documents to occupy properties owned by Christians, and Hazara investors were supporting the campaign, area Christians said.
The Muslim extremists have also threatened many Christians with death if they do not convert, they said.
Pastor Rehmat Naeem of St. Paul Church in Haripur told Compass that he had also received threats.
"Some extremists sent us threats through phone calls and letters, asking us to leave Haripur," Naeem said. "Many Christians were forced to sell their property at very low rates and leave the area. Edwin Paul tried to help the Christians – he even talked to the higher authorities, but no one was ready to testify against the extremists."
Compass said Naeem added that two months ago area extremists kidnaped eight missionaries; six have been released, and the two others are presumed dead.
A First Information Report has been filed in the murder of Paul and his family, and the District Coordination Officer and District Police Officer (DPO) have strongly condemned the crime and instructed the SHO to find those responsible, authorities said.
Compass said Chief Secretary of Hazara Division Ali Ahmed has released a statement ordering a police operation "under the Terrorist Act against the extremists and the Hazaras for forcefully driving away the Christians and killing seven innocent people. We will not allow anyone to threaten the religious minorities. It is the duty of the state to protect the life and property of its people. The DPO has been instructed to arrest the culprits in 72 hours and submit a report or he will be suspended." For more information about Compass Direct News go to www.compassdirect.org.